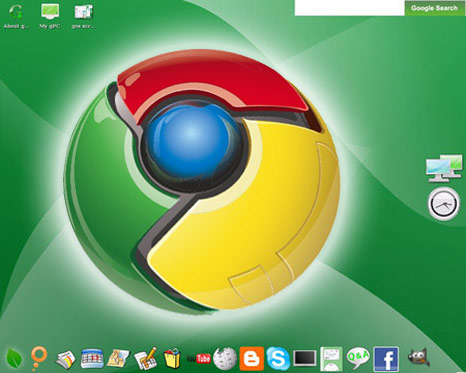 When the Chrome OS was announced in late 2009, the computer world took note in a big way.  Many vendors from came out in support of the new operating system, stating they would have a Chrome OS notebook or netbook sometime in late 2010.
It looks like Acer though its forging ahead quicker than anticipated with an announcement of a Chrome OS netbook ready by mid-2010.
In a post from our friends over at Liliputing:
…Now Digitimes reports that it could ship by the middle of the year. It's not clear whether this means that Google plans to push up its launch date for Chrome OS or if Acer plans to release a machine running beta software.
Acer already offeres a mini-laptop that is a Android/Windows 7 dual boot machine, so they are already supporting Google's efforts. However, there are major differences between the Android OS and  the Chrome OS, especially in areas of power consumption and hardware plaforms.
The first company to get their Chrome OS based notebook/netbook to market it going to win the initial volley with consumers.  Consumers already trust Google more than vendors like Microsoft and even Apple.  So, why not go for their operating system since they use their other products and services anyway?
Advertisement