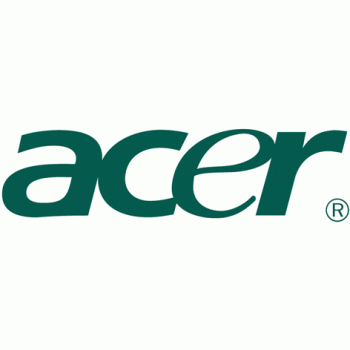 Acer is looking at 2010 as the year to bust out and make themselves a part of every tech area that is buzzworthy.
According to a report on Bloomberg, here are some of Acer's future plans with comments from Jim Wong, president of IT Products division:
Acer is looking to enter the online application market.  They want to challenge the Apple App Store and other application markets.
Acer is planning their first Chrome OS netbook. For Chrome, we're aggressively pursuing to become one of the first, so there's a change to the Microsoft-Intel environment," Wong said.
Acer is looking into offering their own 6″ e-reader. Amazon, Barnes & Noble; they are U.S.-centric. In Western Europe and Asia-Pacific we have publishers to work with, and most of them are content owners," Wong said. Acer is talking to magazine, newspaper and book publishers to provide content for its device, he said without naming them.
Acer is considering their own tablet. We're developing something, and we will see what happens" after Apple's tablet release, Wang said. We're going to work either in the Windows world or in Google's defined OS space."
Now for my comments:
1. Acer trying to break into online applications markets is kind of odd to me.  Then again, with the new Intel App Up stores sprouting up, maybe its not such a crazy idea after all.  The smart thing to me would be to license the App Up store and put an Acer customized front end on it.  Why build new when you can use what is already there?
2. Chrome OS netbook= Yipee!  This I cant wait to see.  With Acer doing such a good job with their Windows 7 netbooks, having one ready for Chrome will be a great addition to their product line.
3. Acer e-reader– Ok, no.  Not good.  Dont go here.  There are TOO many companies doing e-readers this year.  Stick with netbooks!  Its what you do best.
4. Tablet- Wait until you see what Apple is doing and wait to see if there will be a REAL market for tablet devices.
These products and services wont make their way into consumers hands until second quarter 2010, but its definitely something to watch.
Advertisement