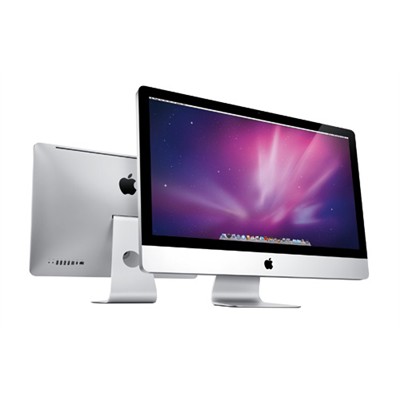 Owners of a 27″ inch iMac rejoice!  Apple has issued a second firmware update that hopes to fix the screen flickering issue that has been plaguing you all for some time. The update comes a month after the first update, the 27-inch iMac Graphics Firmware Update 1.0 that was thought to originally fix the problem.
According to Apple:
Updates the display firmware on 27-inch iMac systems to address issues that may cause intermittent display flickering.

The 27-inch iMac Display Update with update the display firmware on your iMac.  Do not disturb or shut off the power on your iMac during this update.
The update is available directly from Apple.
And in other update news, Apple has issued a minor update to iTunes, taking it to version 9.03.  It fixes the "remember password for purchases" bug, some syncing issues and some performance issues.  It also is supposed to "fix" the jukebox feature. The update is available via the Software Update function on all Macs.
Advertisement