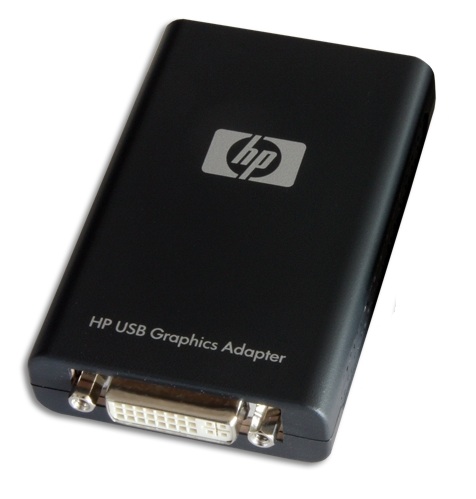 One of the perks of attending CES is that some nice company always want to invite the press somewhere nice to talk about their product or service. Last night, the Notebooks.com/GottaBeMobile.com crew was treated to a lovely dinner at the Capital Grille and presentation by HP and DisplayLink. Now I am sure we all have heard of HP, but who is DisplayLink and why were they there?
DisplayLink is a believer in the power of USB technology. In their case, its video over USB. Yes, video. They showed us their line of USB enabled adapters that allows consumers to effortlessly add additional monitors to their laptop/netbook/desktop with just the use of a USB cable and their adapter. It takes less than 5 minutes to set the whole thing it. Its as simple as plugging your monitor into the adapter and the adapter into a free USB port on your machine. That is it. It works with Windows and Mac platforms, with the one caveat that on Mac, you can only have 4 additional displays while on Windows its 6. Four to six additional monitors/displays for viewing your laptop, wowsers! Also, it does suppport HD. Again, wowsers!
I got spoiled a while back when doing some consulting work for a company. I had 3 monitors tied into my HP desktop. But, in order to do that, it had to have multiple video card outputs which meant more money for the desktop unit. If I had known about DisplayLink back then, the cost to add my additional monitors would have been less than $100. The adapters run about $30.
Guess what I am trying out when I get home??  Time for multiple displays on my Macbook!
Advertisement