Dell is leading the pack with announcements, taking a break from promoting last minute gift ideas to announce a new version of their Inspiron Mini 10 which will ship in January with the new Intel Atom N450 processor that's poised to hit every netbook after CES.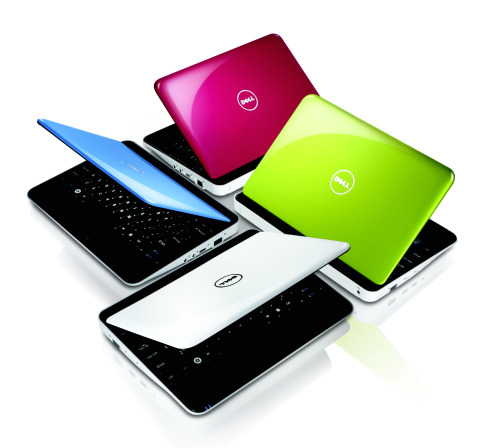 The Mini 10 comes in 4 flashy colors as well as black and white; and includes an a 6 cell battery, sans bulging backend, which claims to offer 9.5 hours of battery life.
The new Mini will also come with an option for a graphics accelerator for better video performance than most netbooks. You also have the choice of Windows XP, Windows 7 Starter or Ubuntu Linux. Unfortunately the Mini 10 still ships with just 1GB of RAM, which may prove to be a system bottleneck in Windows 7.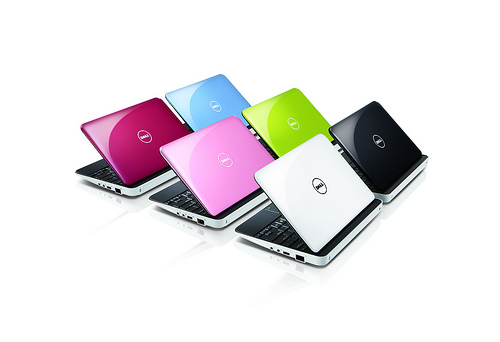 The base Inspiron Mini 10 will start at $299 when it is available in January.
Detailed Dell Mini 10 with the Intel Atom 450 specs:
New Intel Atom N450 processor at 1.66 GHz
10.1-inch display with standard (1024×600) or High Definition (1366×768) display available in coming weeks
Built-in speakers with available SRS Surround sound
HDTV tuner and location-aware GPS configurations available in coming weeks
Bundles with Broadcom Crystal HD for smooth HD playback coming in Q1
Built-in 802.11 b/g wireless with available Bluetooth and Mobile Broadband
1GB DDR2 memory at 800MHz
160GB or 250GB hard disk drive storage
Choice of 3 or 6-cell integrated battery with up to 9.5 hours of battery life (Inspiron Mini 10 mobility bundle only).
Choice of Windows 7 Starter or Windows XP Home, Ubuntu operating system option available in the coming weeks
Lightweight: Starting at about 2.75 3.1 pounds with a 3-cell battery
Additional Dell Mini Inspiron 10 Images: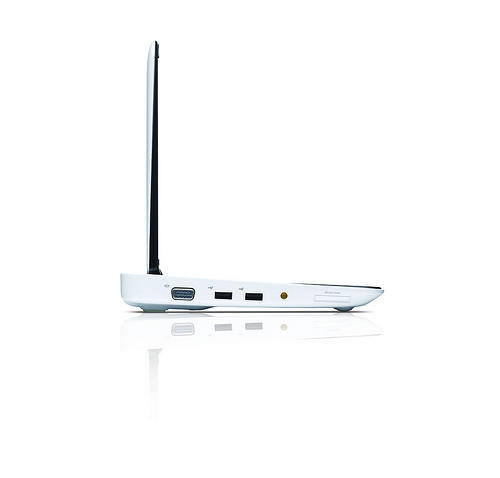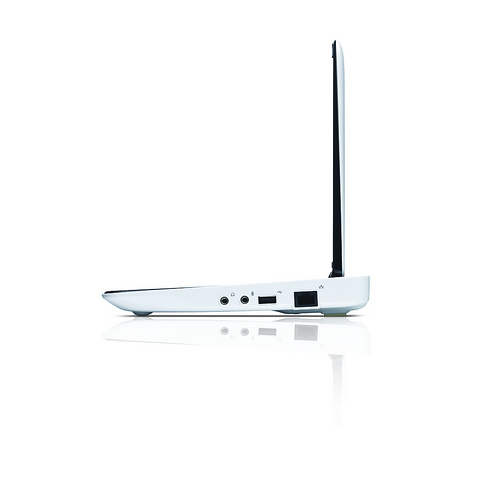 Advertisement