If there's one car name that is synonymous with luxury, speed, and style, it's Ferrari.  A Ferrari is the car that all of us speed junkies would love to race up and down the Autobahn in Germany.  Now what if you could have that same speed, luxury and style, but in a netbook?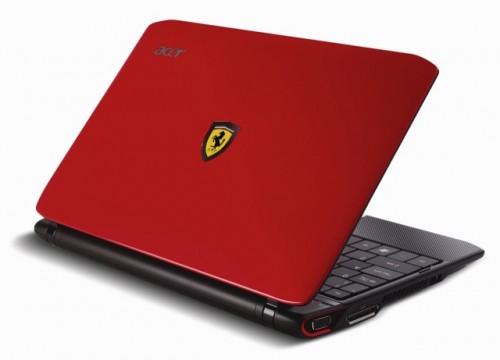 Acer has released the Acer Ferrari netbook just in time for the holidays.
What is under the hood of this bad boy?
11.6 in screen
1.20GHz AMD Athlon(TM) 64 X2 dual-core processor
4GB RAM
250GB hard drive
ATI Radeon HD 3200 Graphics
Running the Windows 7 operating system.
Not too shabby; especially considering it also only weights about 3 pounds.  Speed, style and portability…all in red…
The price tag?  Well, it's not a bad deal for a Ferrari– $599.99 to start.
For more information on this notebook, see the press release.
Advertisement