Acer recently launched the DynaVivid graphics dock for the Acer Ferrari One netbook. This accessory is an external graphics card that increases the entertainment and gaming capabilities of the Acer Ferrari One.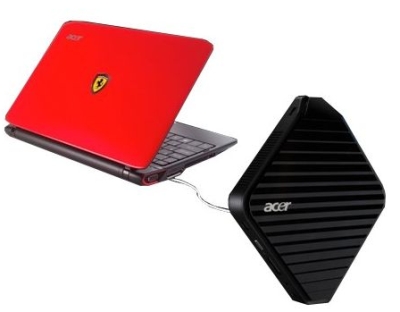 What is basically an ATI Mobility Radeon HD 4670, the DynaVivid graphics dock connects to the Acer Ferrari One via the ATI XGP port. This graphics dock has HDMI and VGA outputs that can handle resolutions of up to 2048 x 1536. Additionally, the dock supports DirectX 10.1 and serves as a 6 port USB hub. With this kind of capability, the Acer Ferrari One could turn out to be one of the few netbooks on the market capable of playing modern games.
Currently, the DynaVivid graphics dock is only available in France for €199, which is roughly $259 US. There is no word on a US release date or price.
Via Liliputing
Advertisement