Most netbooks are seen as simple, ordinary and utilitarian. They get the job done while exciting few. Only their size gets attention, kind of like a Chevette gets noticed among the Corvettes. But Acer wants to change that with a pair of stylish new netbooks being released this month. They were already announced, but now we know their price and availability. The Acer Aspire One AOD260 and the Acer Aspire One AO533 have some very attractive prices and designs even if their specs are somewhat ordinary.
Both of Acer's new netbooks feature a 10.1-inch backlit LED display with a 1024×600 resolution. In addition they will both have a built-in webcam, Wi-Fi and Ethernet, and a Multi-Gesture touchpad. Their keyboards are each 93% the size of a standard keyboard. They do have some things that will differentiate the two lines from each other besides price.
Acer Aspire One AOD260
The Acer Aspire One AOD260 is an update of the D250 released last year. Acer says it is designed for the user who … cares about style as much as performance … designed as a fashion accessory." The cover has a patterned design that is smooth to the touch. Even the logo styled with looks in mind. Buyers will have an option of four unique colors black, charcoal, pink and purple. The sleekly designed chassis is only 2.43-2.76 lbs. depending on which battery you choose. It is only an inch thick.
But it is what's on the inside that many users are concerned about. That is where both of these are pretty common.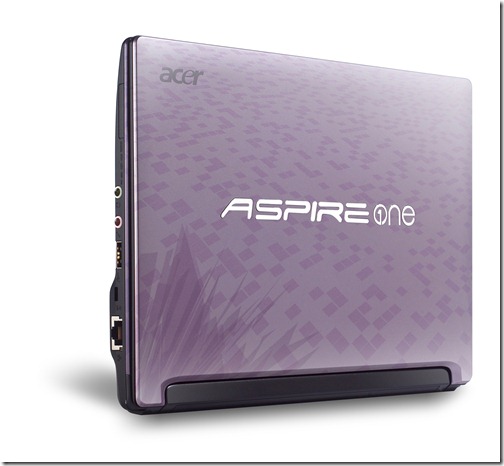 The AOD260 will ship with an Intel Atom N450 processor and starting at a gigabyte of RAM and 250 GB of hard drive space to make it a useful netbook for most basic computing tasks. To satisfy your video needs the 260 has an Intel GMA 3150 graphics chip.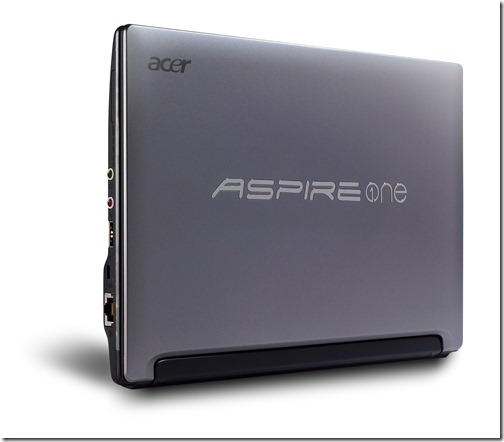 The original announcement said that Acer would offer an option that included a dual booting between Android and Windows 7. But the recent announcement doesn't even mention it, so we will have to wait to see if they have scraped this choice.
Acer Aspire One AO533
The other netbook included in this announcement is the Acer Aspire One AO533. It has a faster Intel Atom N475 processor inside the 10.1-inch chassis. It's distinguishing feature is the 6-cell Li-ion battery giving it up to 8 hours of life. It also has a gigabyte of DDR3 memory to go along with the 250GB.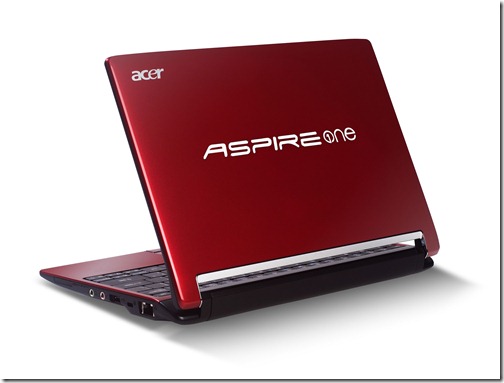 The AO533 will also have some flair with it's glossy red, black or white finish and chrome rim and logo. The long life battery won't sick out, like may larger batteries do.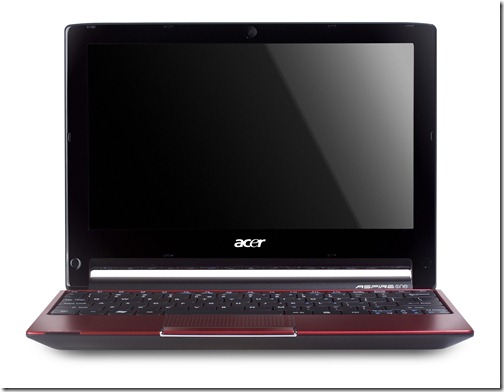 Below is a video of the 533 from Netbooked.
Pricing and Availability
The Acer Aspire One AOD260 will start at just $298. The AO533 is just a little more at $329.99. These fashionable head turners will be available for you to pick up and take a turn on the catwalk by the end of the month.
Advertisement