We got a chance to check out the Acer Ferrari One and shoot a quick hands on video during an AMD event aboard the USS Hornet. The Acer Ferrari One will be an attractive choice for auto enthusiasts, allowing them to buy a piece of the famed Ferrari brand from just $499.
The Acer Ferrari One is based on AMD's second-generation thin and light platform and is badged with AMD's new Vision Premium logo. It has a 11.6″ display, Athlon X2 L310 1.2GHz processor and ATI Radeon graphics. This little notebook supports XGP, which allows an external graphics card to boost the system's graphics performance.
The Acer Ferrari One is pretty sharp looking for a $499 device and I expect many people will be drawn to it because of its appearance. It seems odd that Ferrari's allowed its brand to be used on something that's not completely polished. The palm rest has a somewhat cheesy faux carbon fiber finish.
An Acer executive told me that the Ferrari One will be available widely for the holiday shopping season and that he expects the model to fly off store shelves.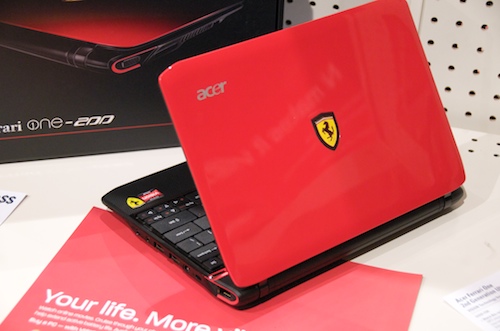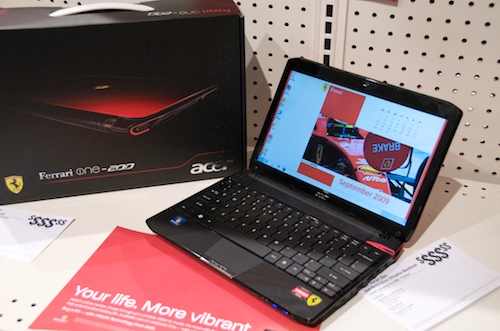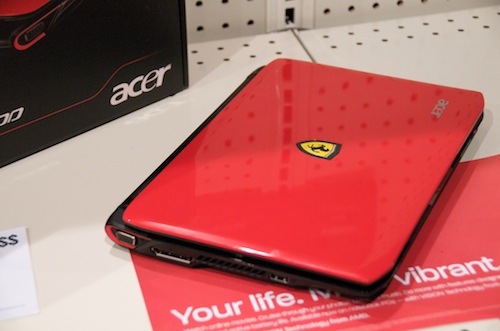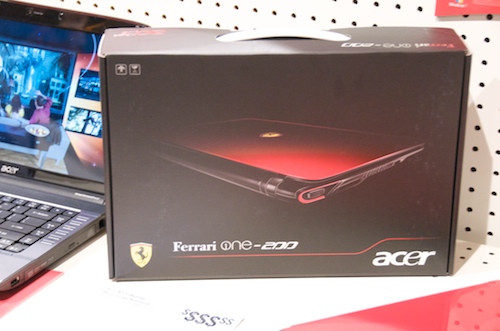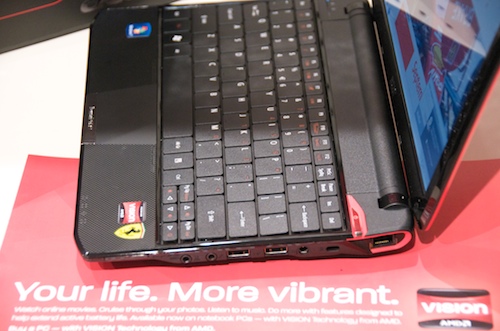 Advertisement