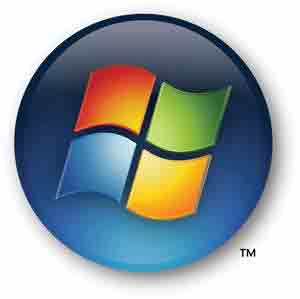 Loading the Windows operating system on any kind of computer has always involved floppy disks, CDs or DVDs.  That's kind of a problem if you want to load Windows on a netbook.  Unless you buy an external CD/DVD-ROM, which isn't cheap for one-time use, you are out of luck trying to install Windows on your netbook or ultraportable notebook.
Microsoft has realized that netbooks are here to stay, and has decided to help out the netbook community by creating a tool that will allow users to download the Windows 7 operating system onto a USB drive to be installed on a computer without a DVD drive.  This tool requires a 4GB USB drive, which most people can pick up at Target or Best Buy for under $20, and two support downloads: Microsoft .NET Framework v2 and Microsoft Image Mastering API v2.
There is one caveat using this tool.  From the Microsoft web site:
You may make one copy of the ISO file on a disc, USB flash drive or other media in order to install the software on a computer. Once you have installed the software on a computer, the license terms that accompany the software apply to your use of the software and replace these terms. The license terms for Windows 7, once accepted, permit you to make one copy of the software as a back-up copy for reinstallation on the licensed computer. If you do not delete the copy of the ISO file you made to install the software on your computer, then the copy of the ISO file constitutes your back-up copy.
Even with this caveat, it's still a great way to have a copy of Windows 7 ready for installation on a netbook.  It's also great to have in case you need supplemental files, etc and it asks for the operating system disk.   It's nice that Microsoft is seeing where the industry is heading and wants to help out its user base. Now I know what I am doing this week.
Advertisement