Amazon's released the beta version of Kindle for PC. The application allows users to read more than 360,000 Kindle books on any Windows XP. Many of the Kindle books are free and you can download free samples of books before you buy them. The application is a great for both Kindle eReader owners and those who like the idea of having a Kindle, but don't want to spend a couple hundred bucks on yet another device.
To get started with Kindle for PC, you'll need to visit Amazon.com and install the software on your notebook. Once installed you can browse through the extensive library at Amazon.com for books to buy or test drive. You will need an Amazon.com account to use this service.

If you'd like to see which titles are available for free, simply sort the list of books you're looking at by price (lowest to highest).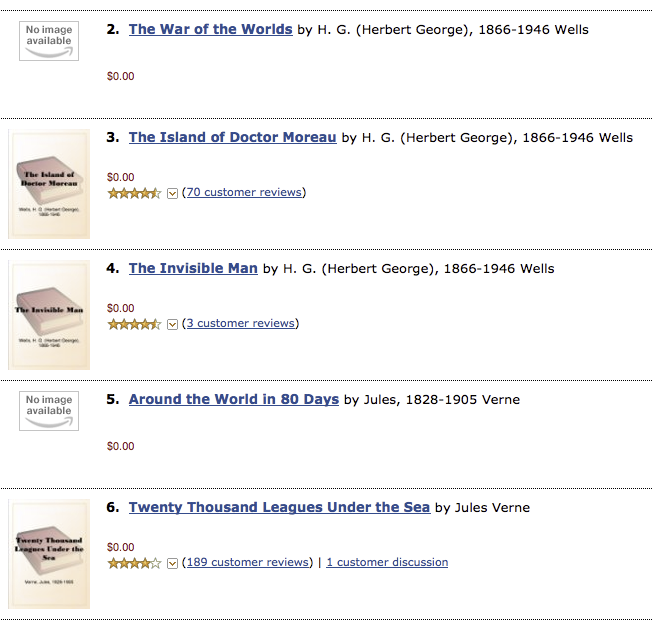 Amazon offers many classic novels for free, including The War of the Worlds, The Invisible Man and Twenty Thousand Leagues Under the Sea. With a few clicks you can have your own virtual library.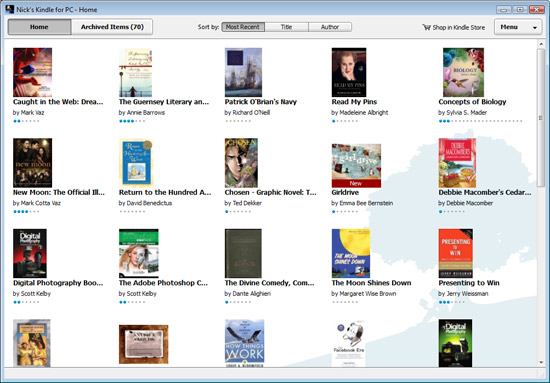 Once you've downloaded some books you'll be able to browse through your personal digital library and read them on any of your PCs. Your books are synchronized to your other devices so you can pick up reading where you left off. You can create bookmarks on Kindle for PC and view annotations created on your Kindle if you have one.
The Kindle for PC application is available to anyone in the world, but Amazon warns that book availability may be limited to those outside of the United States.
Kindle for PC is optimized for multi-touch in Windows 7, making it especially useful for those with a touch-enabled Tablet PC.
While we certainly welcome the free software, the Kindle for PC application doesn't replicate many of the Kindle's features. It is much easier to read text for hours on end on a Kindle than a PC's display.
Visit Amazon to download the application and for more info.
Advertisement