One downside to using web apps like Gmail is that they reside online and usually don't have any way of giving you notifications short of you actually going to the website and having a look for yourself. But wouldn't you rather be told when you have a new email rather than having to check on a regular basis?
Luckily there are some simple solutions to rectify this problem when it comes to Gmail. Using a lightweight application in your taskbar will allow you to be notified of when new mail arrives, automatically. Some of you might know of the Gmail Notifier, which is a first-party solution from Google, but only officially supports Windows 2000 and Windows XP and it only fetches mail, which means it checks your inbox based on an interval of time (usually every 15 minutes).
We have a more elegant solution for you that not only works on Windows XP and Vista, but it also offers push email, which means that you'll be notified of a new email within seconds of it actually arriving in your inbox, instead of waiting up to 15 minutes to get a notification. This will also set your default mail application to Gmail so that when you click on links to send mail a new Gmail window will launch with the given recipient instead of Windows Mail or something you don't use being launched.
Download and Install Growl For Windows
The solution is called Growl for Windows and it makes use of an add-on called Gmail Growl. Instillation is simple, just head over to the Growl for Windows website and find the big Download Growl button at the top right of the website.

Download the application and extract the files before launching the file called Setup. After running through the setup we need to install the add-on that will give you Gmail notifications.
Download and Install Gmail Growl
Head to the apps section of the Growl for Windows website. Find the Gmail Growl box and click on the download link.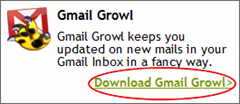 You'll be taken to the developer's website where the latest version should be apparent. Find the download button and click it. After the short download finishes, launch the installer. Run through the steps of the installer and be sure that before you click the Finish button, that the Launch Gmail Growl box is checked.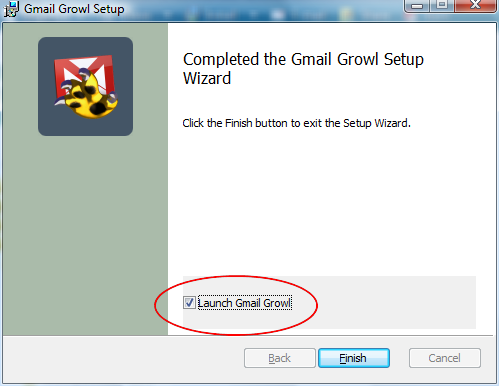 Now we just need to configure these simple applications to get new mail notifications.
Configure Growl for Windows and Gmail Growl
You'll now find Growl for Windows and Gmail Growl in your system tray (the small icons next to the clock at the bottom right of the screen.) Right-click on the yellow icon of a paw with an envelope behind it and click on preferences (you might need to click on the small arrow to the left of these small icons to reveal the icon.)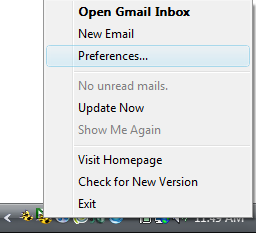 You'll be greeted with the following window and all you need to do is enter your full Gmail address and password, and make sure the boxes are checked in the same manner as you see here.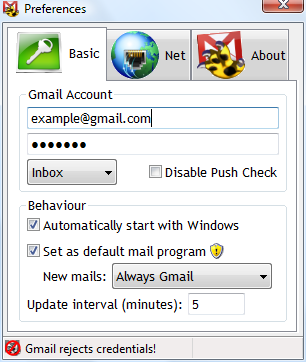 Also, jump over to the Net tab and make sure that the drop down list is set to Auto Detect Proxy Settings.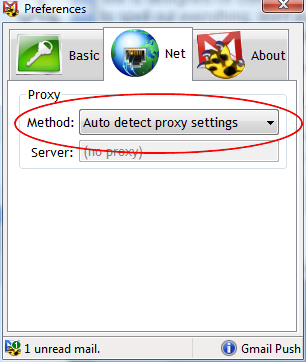 And that's all there is to it. Now you should be notified within seconds of an email reaching your inbox, and click on the notification will launch your web browser and pull up Gmail automatically. Enjoy!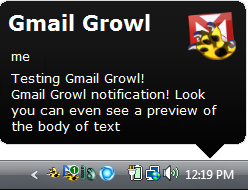 Advertisement