My favorite deal-a-day website, Woot.com, has a nice deal on a refurbished Acer Aspire 16" notebook today. For the uninitiated, Woot sells one product each day. That means tomorrow, this deal will be gone, and it could be gone even sooner if the limited quantity sells out before the end of the day.
Now that we have that out of the way, let's take a look at the goods. For $449 +$5 shipping, you'll get a refurbished Acer Aspire AS6930-067, here are some of the important specifications: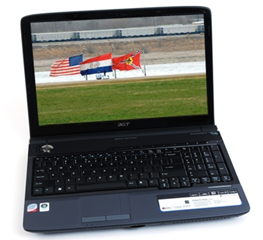 16" screen with 1366×768 resolution
Intel Core 2 Duo 2.0GHz T6400
320GB HDD
4GB of RAM (2x2GB)
Windows Vista Home Premium Operating System
A/B/G/N WiFi and Bluetooth
HDMI-Out
6-cell battery
Head over to Woot.com to check out the rest of the spec and features, and if you are interested in the deal, don't hesitate, it could sell out.
Advertisement