Sometimes the simplest accessories can have a big impact on your mobile computing life. Jason Dunn from Digital Home Thoughts found a short power cable that works with most netbook AC adapters. For less than $2 you can really lighten your load.
Jason uses his new-found 1ft cable in favor of the bulky cable the HP Mini 1000 ships with. I agree with him that this is something that OEMs should throw in with every purchase. Apple's MagSafe adapter for MacBooks can be shortened thanks to an included accessory.
You can pick up the short power cable from CyberGuys for $1.79.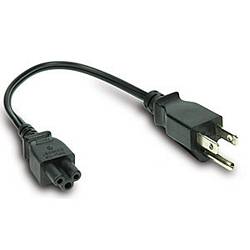 Advertisement