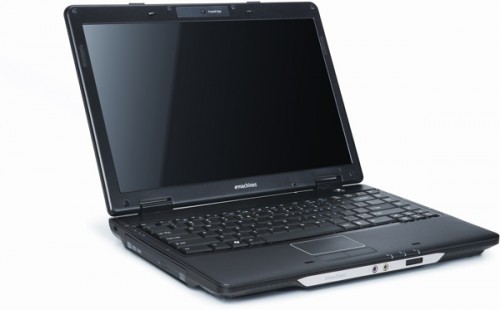 Best Buy will begin selling the eMachines eMD620-5777 notebook for $429 starting November 1st. This price point makes it cheaper than a lot of the netbooks everyone's getting excited about.
This notebook isn't incredibly exciting, but it is $70 cheaper than the 14-inch eMachines notebook Best Buy is selling and our contacts at Gateway (the makers of eMachines) tell us that it will be even cheaper during the holidays.
The eMD620-5777 is about the most basic 14-inch notebook you can buy right now. It has an AMD Athlon 2650e processor (which is a desktop processor), ATI Radeon X1200 graphics, 1GB of memory, DVD burner and 160GB hard drive. Its 14-inch display has a resolution of 1280×800 pixels.
It does not have the muscle that you'd expect out of most 14-inch notebooks, but it may be a good alternative to those considering netbooks solely for their low prices. Netbooks can be a good option for the budget -concious who value mobility, but there are a lot of people that just need the basics and would rather have a larger scree, full size keyboard and roomier hard drives.
At 5.29 pounds, the eMD620-5777 isn't nearly as thin and light as a netbook and its desktop processor ensures relatively short battery runtimes. But if you spend most of your computing time near a power outlet that shouldn't matter much.
The eMD620-5777 is a prime candidate for a Black Friday special. I wouldn't be surprised to see the eMD620-5777 sell for as low as $249 on Black Friday. Other retailers are sure to get in on this low-priced eMachine notebook action, but their eMachines will carry a different SKU number and have slightly different specs.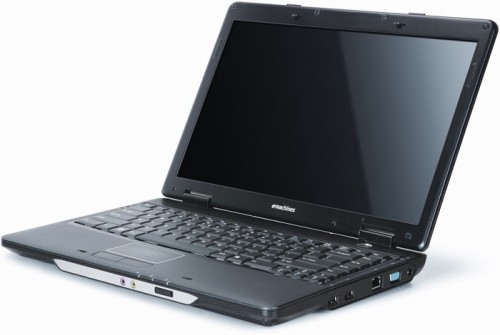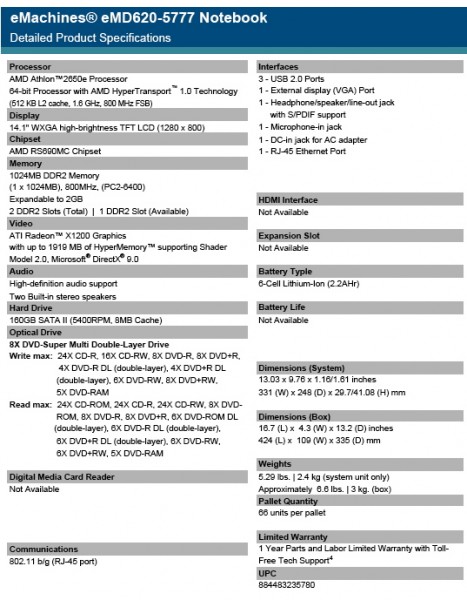 Advertisement