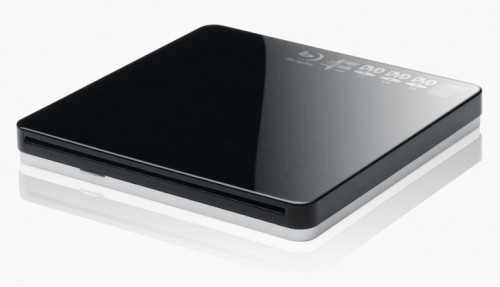 The MacBooks and MacBook Pros announced earlier this week lack a Blu-ray option, a glaring omission for HD content creators. Steve Jobs called adding Blu-ray a "bag of hurt," but thankfully Amex Digital's figured out how to produce an external Blu-ray disc burner that can be used with MacBooks and MacBook Pros and will cost only $289.
The Amex Portable drive weighs about three-quarters of a pound and connects via USB.
There's really no excuse for Apple not to include internal Blu-ray players, but at least MacBook users now have a viable option.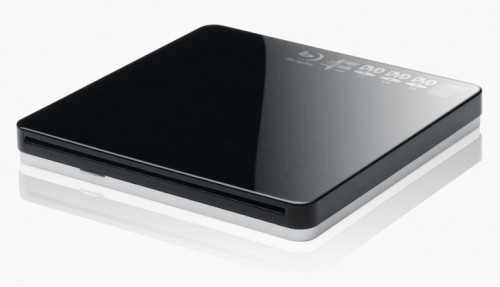 The Amex Portable Super Multi Drive can burn and read just about anything you'd want it to including:
* BD-RE/-R (SL) 2X Speed Reading
* BD-RE/-R (DL) 1.6X Speed Reading
* BD-ROM (SL / DL) 2X Speed Reading
* Writes DVD+R DL and DVD-R DL discs at up to 4x speed
* Writes DVD-R and DVD+R discs at up to 8x speed
* Writes DVD-RW discs at up to 6x speed and DVD+RW discs at up to 8x speed
* Reads DVDs at up to 8x speed
* Writes CD-R discs at up to 24x speed
* Writes CD-RW discs at up to 16x speed
* Reads CDs at up to 24x speed
via Engadget
Advertisement