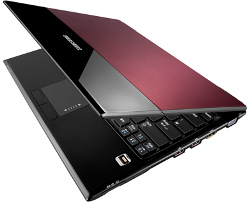 Samsung's announced it will enter the U.S. notebook market with a full line of notebooks including a lightweight netbook, a 16-inch entertainment notebook and just about every size in between the two. Until now, Samsung's sold notebooks overseas, but only sold the Q1 UMPC stateside. Competition's always a good thing and spurs innovation, or at least drives prices down.
Samsung's trying to take the U.S. market by storm and has partnered with just about every major reseller and e-tailer out there. Amazon.com, PC Mall, TigerDirect.com, Ingram Micro, CDW and many others will be selling Samsung notebooks.
It will be very interesting to see how U.S. businesses and consumers react to Samsung notebooks. What's popular in one region doesn't always translate to other markets. At CES 2008, an exec from a top-U.S. notebook manufacturer told me that "we're all screwed if Samsung starts selling notebook here."
There will be five Samsung notebook lines sold in the U.S., ranging from just $499 to $2,499.
The Samsung N Series is a 10.2-inch netbook that runs on an Intel Atom processor, up to 1GB of memory and 160GB hard drive. It will cost about $499.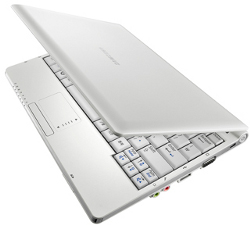 The Samsung Q Series is a mid-range 13.3-inch business notebook that will start at $1,199.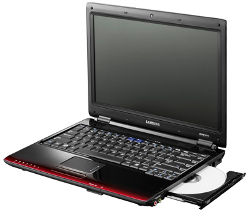 The Samsung X Series is a high-end thin and light notebook. The X Series comes in 13.3 and 14.1-inch versions, offering goodies like LED-backlit displays and 128GB hard drives. The X Series will compete with the likes of the Sony VAIO Z series.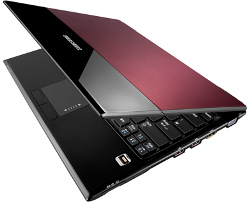 The P Series is Samsung's mainstream notebook line, with 14.1-inch and 15.4-inch displays, up to 320GB hard drives, DVD burners and multi-format memory card readers.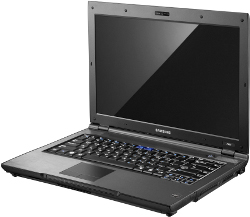 The Samsung R Series is the company's entertainment notebook. It features a 16-inch display and a NVIDIA 9200M GS graphics.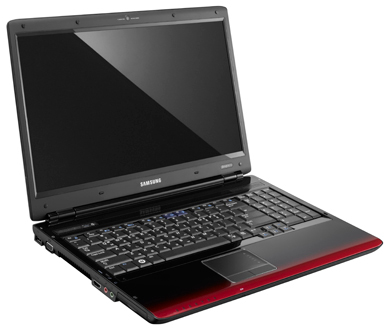 Welcome to the party Samsung!
Check out the full specs and more details from our friend Joanna at Laptop Mag here
Advertisement