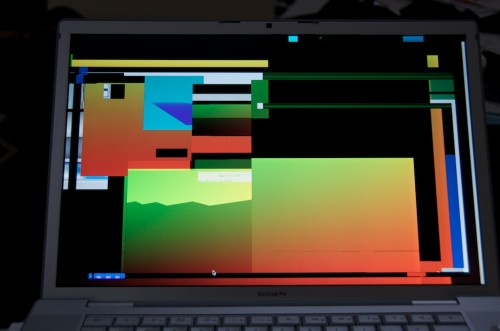 Apple's announced that some of its MacBook Pros have faulty NVIDIA graphics chips and that it will repair affected computers free of charge, even for those out of warranty. This summer, bad NVIDIA GeForcce 8600M GT graphics processors caused Dell and HP to issue recalls.
A relatively high number of MacBook Pro owners experienced graphics problems including jumbled graphics, system crashes and no images showing up on the display at all. The recall covers all 2.2GHz/2.4GHz 15-inch MacBook Pros, 2.4GHz 17-inch MacBook Pros and MacBook Pros produced in early 2008.
This is what my year and a half old MacBook Pro's display looks like on occasion. You can bet that I'll be participating in this repair program.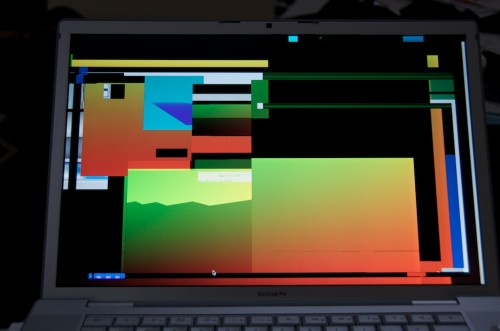 If you experience problems, be sure to visit your local Apple store or an authorized repair shop within two years of your original purchase date.
Specific products affected:
* MacBook Pro 15-inch and 17-inch models with NVIDIA GeForce 8600M GT graphics processors
o MacBook Pro (17-Inch, 2.4GHz)
o MacBook Pro (15-Inch, 2.4/2.2GHz)
o MacBook Pro (Early 2008)
* These computers were manufactured between approximately May 2007 and September 2008
Advertisement