Booq announced the Folee 2 Hybrid Travel Bag. The Folee 2 has an updated look and a larger capacity than its processor. Booq's bags are some of the best designed and manufactured notebook cases on the market, but their sky-high prices keep them out of the hands of many users.
The Folee 2's exterior is constructed of water-repelling 1680D cross-weave ballistic nylon. The interior has deep red lining, making it easy to find and organize your gear. One feature that's particularly useful is its magnetic closures.
The Folee 2 is available for $215 (13-15 inch â€ËÅMâ€â"¢ model) or $225 (15-17 inch â€ËÅLâ€â"¢ model).The Folee 2 comes with booqâ€â"¢s new Terralinq service, which helps owners reunite with lost bags.
The Folee 2 is available directly from booq.
Folee 2 Product Page at booq.com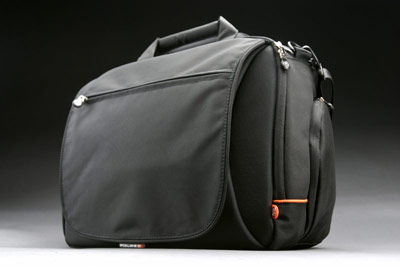 Advertisement