Rhino Skin introduced a new anodized aluminum case for MacBoks at MacWorld. The case is like a laptop sleeve on steroids. It's super tough, but there's zero room for accessories.
I like the idea of the Rhino Skin, but I don't like how the MacBook just sits in it and isn't secured to the case in any way.
The Rhino Skin Aluminum case for MacBooks will cost $149.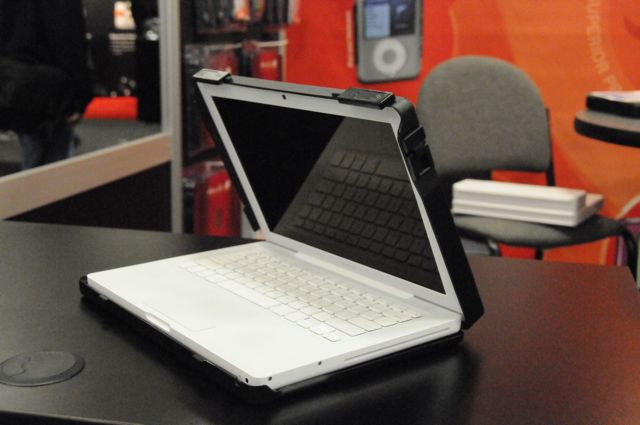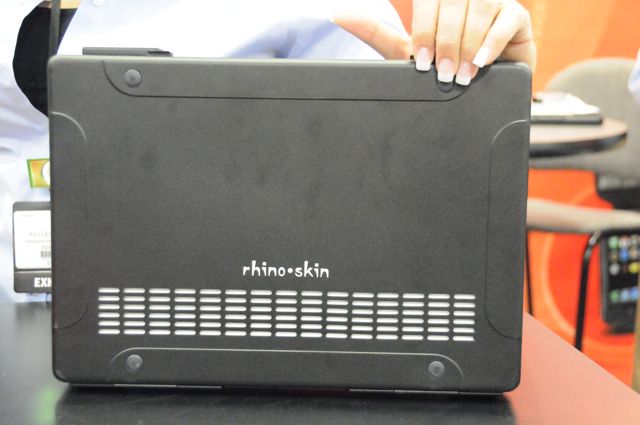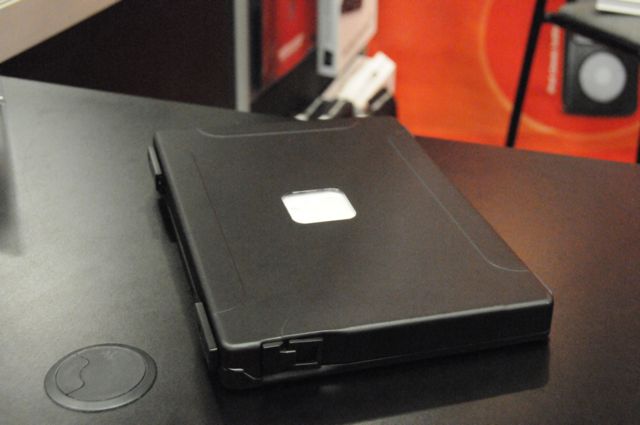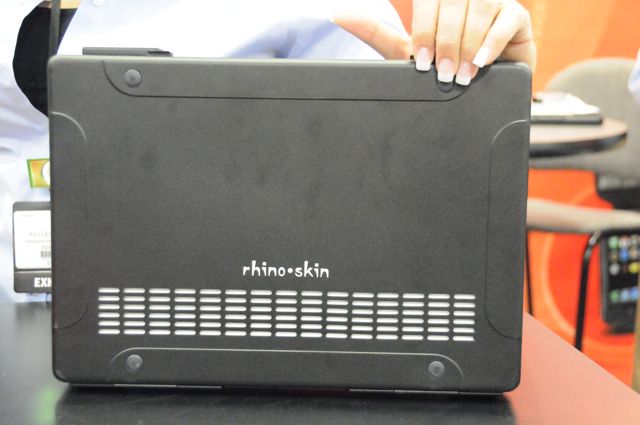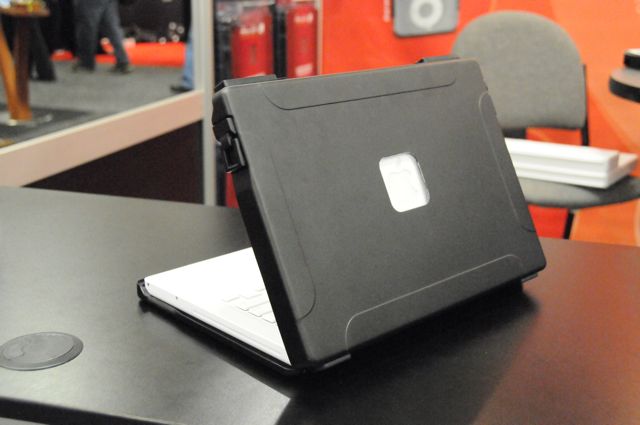 Advertisement