We took a close look at the Lowepro Messenger Factor notebook bag over the past couple of weeks. While it isn't the fanciest bags we've seen, it does offer a good value for students and budget-conscious notebook users. It does everything that can be expected of an entry-level notebook bag and offer a touch of design without being too flashy.
The Messenger Factor is available in two sizes to accommodate a 15.4-inch widesscreen (Messenger Factor M) or 17-inch widescreen (Messenger Factor L). The Messenger Factor comes in black, espresso/latte (brown) and parsley/green tea (green). My favorite is the brown color scheme.
The bags are made of water resistant nylon to help keep the contents dry from minor spills. There are three pockets on the exterior of the bag including an elastic pouch which can fit a small bottle of water, a zippered pocket on the right side of the bag and another zippered compartment that runs the width of the bagâ€â"¢s flap.
Beneath the bag's main flap is an organizer for pens, business cards and other small items. A zippered compartment runs the width of the bag and can be used for stowing paperwork. The main storage compartment has a padded section to secure a notebook, room for a few books and three large pockets for accessories. I found that there was plenty of room to store everything that I normally lug around.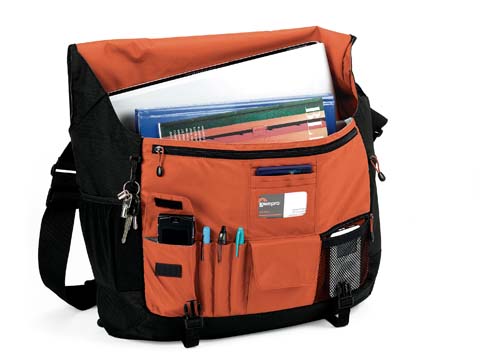 The back panel of the bag is made of padded breathable mesh to keep you cool in the heat. Thereâ€â"¢s nothing worse than a bag that makes you sweat and itâ€â"¢s impressive to see this feature in such a moderately priced bag.
The shoulder strap has a small amount of padding, but it is too narrow, meaning it dug into my shoulder when I had all of my gear in it. The Factor Messenger bag does have a second strap that can be snapped around your waist so you can wear it as a low-slung backpack. This was a significantly more comfortable way to wear it.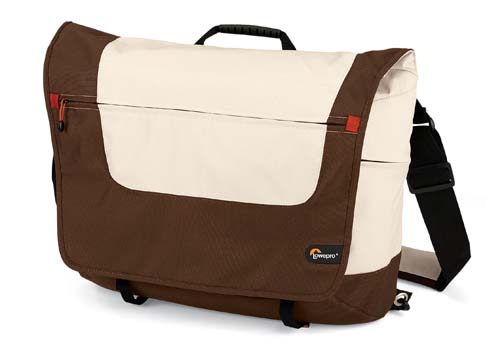 Power users will not be satisfied with its plastic closures and lightweight straps. The handle at the top of the bag is especially flimsy. However, the Factor Messenger is well constructed with strong stitching. As long as youâ€â"¢re gentle on the bag it should last for several semesters.
The list price is $59 for the Messenger Factor M, and $69 for the Messenger Factor L, but online retailers are selling them for $44 and $55.
The Messenger Factor is a good value if you like its looks. The padded rear panel and second strap can be a real back-saver. It will satisfy most students, but those looking for premium features will need to spend more on different line of bags.
Pros:
Second Strap
Bi-color design
Padded Back Panel
Cons:
Shoulder strap could be thicker
Clasps should be tougher
Advertisement