Samsung's showcasing its fuel cell power supply at its Korean headquarters. The company expects this system to keep its notebooks running for up to a month at a time. Samsung's previously stated it would ship a fuel cell system for notebooks by the end of 2007.
Samsung's fuel cells use methanol to generate electricity, meaning notebook users could eventually do away with AC power adapters completely.
This latest display shows that Samsung's made some progress on its fuel cells, at least in terms of athstetics. There's no official word on when we'll see this hit the market.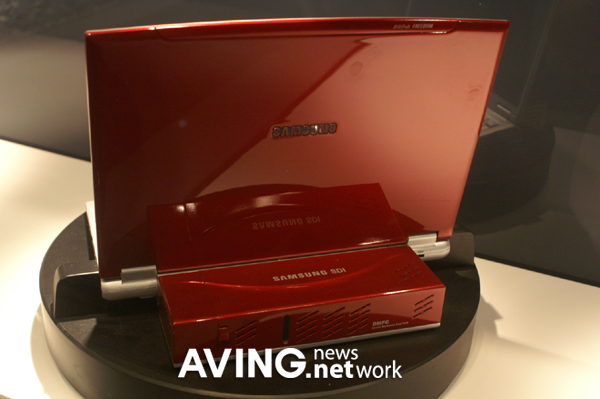 via AVING
Advertisement