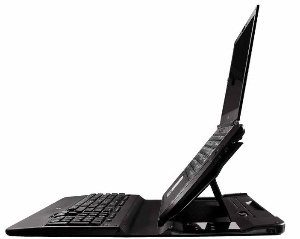 As much as we love notebooks, hunching over a desk to use an ultra-portable with a small keyboard can get tedious at times. The Logitech Alto notebook stand raises your notebookâ€â"¢s screen to a comfortable height and provides a desktop typing experience thanks to an integrated, full-size keyboard. The stand is slim and folds in half for easy setup and storage. A single USB cable connects the stand to your notebook.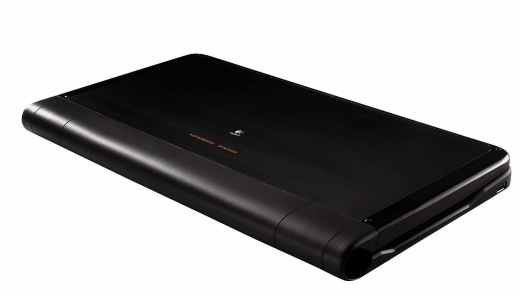 âہNotebooks offer a tremendous advantage because people can use them around the house and take them on the road âہâہ but when it comes to sitting and using a computer for an extended period of time, people miss the comfort and advantages of the raised monitor and the full-size keyboard that a desktop PC offers,â€ÂÃƒâ€šÃ' said Denis Pavillard, a Logitech vice president.
The Logitech Alto can be a good alternative to a docking station and monitor combo, especially if you have multiple notebooks or want to work comfortably in different rooms.
Advertisement