Sales of traditional PCs, that is, notebooks and tablets without any special gimmicks, have fallen at a steady pace for years now. Microsoft and its hardware making partners seem to be of two minds on fixing this problem.
Smartphones and tablets are eating into use cases that were previously the domain for notebooks and desktops. Users don't need a mid-range or expensive machine when all they want to do is look through their email and watch the latest movies on Netflix. Businesses don't need a large best-in-class notebook when all they're doing is updating spreadsheets and tracking purchases. Into this world leaps the $199 Lenovo IdeaPad 100S.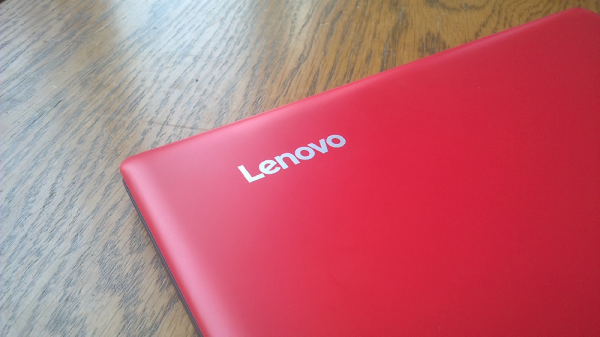 The IdeaPad 100S belongs to a distinct breed of machines. It looks and operates like a notebook with a clamshell design, 11-inch display and physical keyboard. It also lasts a long time in between charges and doesn't have a fan, like a tablet. Never have I been more conflicted than with the IdeaPad 100S. When you walk into a store and someone asks you what type of machine you're looking for, you usually respond with a list of the activities you'll use the machine for.
To determine whether the IdeaPad 100S is perfect for your needs you almost have to ask yourself what you won't be doing. The IdeaPad 100S is built for people who need just the basics and a slightly expandable package.
Lenovo IdeaPad 100S Review: Design & Internals
The outside of the IdeaPad 100S is a site to behold. It's a very thin wedge, a very colorful thin wedge. At its thinnest point, the Lenovo 100S measures 0.7-inches from top to bottom. The notebook weighs a meager 2.2 pounds, making it a little heavier than most premium tablets.
Lenovo built this machine to be a mobile companion. Its color configurations reflect that. Gotta Be Mobile's review unit came in red, but Lenovo's website has options in white, gray and a cool blue. Whatever the shell color, another color highlights the keyboard deck and the ports on each end of the IdeaPad 100S. On the left there are two USB 2.0 ports. On the right is a dedicated power port, an HDMI out port, a headset jack and a MicroSD card reader. Bluetooth 4.0 allows buyers to connect with their phones, keyboards and computer mice.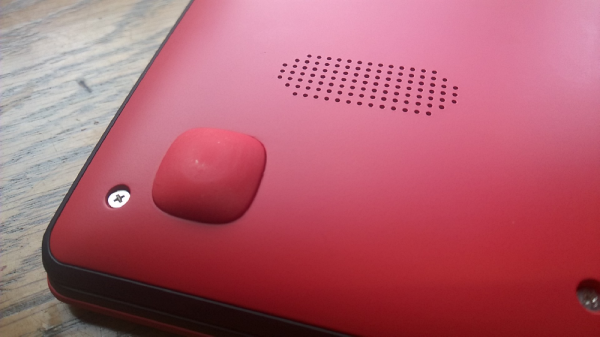 It's when we start talking internals that the full scope of what Lenovo is trying to achieve is revealed. For better or worse, shoppers are looking to do less demanding things with less machine. Inside of the Lenovo 100S is an Intel Atom Z3735F Quad-Core processor coupled with 2GB of RAM for multitasking and 32GB of file storage. There's no fan inside the IdeaPad 100S, just like a tablet.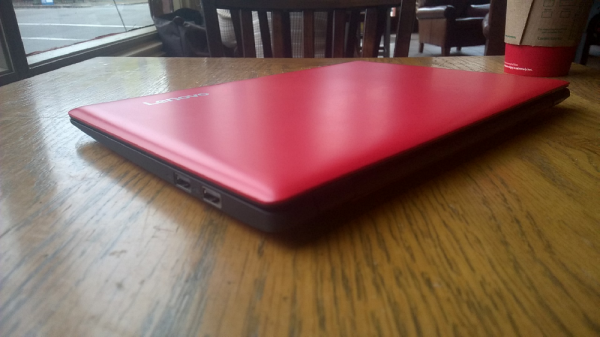 This isn't a notebook designed for multitasking warriors. That processor and RAM had me worried from the outset. With all reviews, I usually integrate the product into my workflow. Doing that with the IdeaPad 100S would have been unfair since it wasn't designed to be a mobile powerhouse in the same way my Surface Pro 4 or a full notebook PC is. Instead, I used it to replace things I frequently pull out my Lumia 930 smartphone for, the same basic activities that less demanding users do with their devices.
Lenovo IdeaPad 100S Review: Experience & Price
For the most part, the IdeaPad 100S made it through without skipping a beat, almost. My daily routine consisted of checking email using Windows 10's built-in Mail app, browsing through my Calendar and visiting some of my favorite websites. I played music in my office using its built-in speakers and wrote two weeks worth of articles on its island style keyboard. I wanted to make sure I was using the IdeaPad 100S as a normal user looking for a device in this price range would.
Audio quality wasn't great on the IdeaPad 100S stereo speakers, but users in this price range aren't looking for that. What they are looking for is a screen that's comfortable for watching YouTube videos and browsing the web. The 1366 x 768 11.6-inch display handles the job well – provided that you're looking at it head-on. I'd have liked to see a little gloss to make colors pop, but the matte display does do away with screen glare from nearby windows.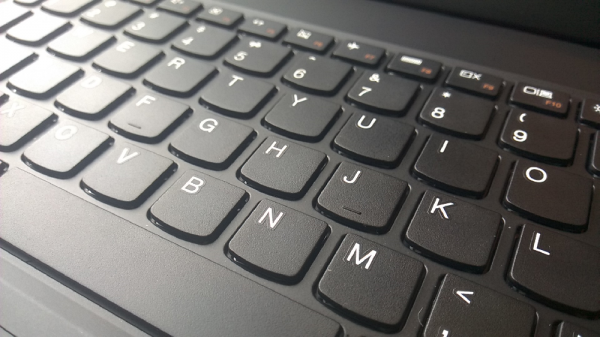 There's enough screen real-estate that looking at your favorite websites presents no issues. Getting those websites to load is a somewhat different story. Microsoft Edge for Windows 10 frequently hung when navigating to a page. When I tried Internet Explorer the same happened. Even loading a new tab took longer than I liked. These issues weren't necessarily specific to web pages, either.
The Intel Atom processors are built for basic productivity only. Even loading Microsoft's Word Mobile app sometimes feels like a chore. It's not so bad that kids and casual users coming from old machines will find it completely frustrating. In that respect Lenovo has done a good job, balancing internal hardware and cost. It is slow enough that I found myself a little frustrated loading Minecraft Windows 10 Edition With Groove Music playing in the background.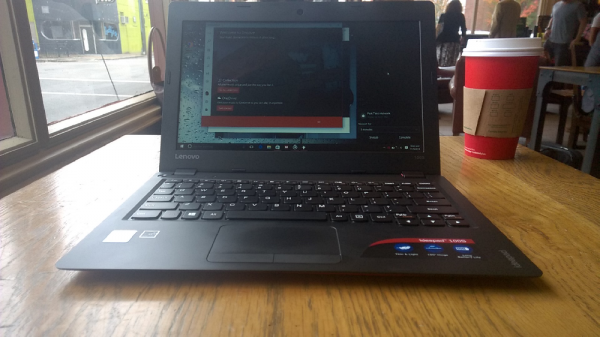 I was decently surprised by two things with this machine: battery life and typing. Lenovo even manages to stuff a fair amount of keyboard travel in the thin IdeaPad 100S frame. The texture on each key feels great, for example. Each is definitely small, but not so small that it feels as incredibly cramped as netbooks once did.
Lenovo advertises 8 hours of battery life and that's exactly what I got with screen brightness turned to 50%. I spent hours writing every article on the IdeaPad 100S and never really worried about how much battery I had life.
Besides only charging $199.99 for an entry-level Windows 10 experience, Lenovo also throws in a year-long subscription to Microsoft Office 365. This gets users free copies of Microsoft Word and more.
Lenovo IdeaPad 100S Review: Should You Buy?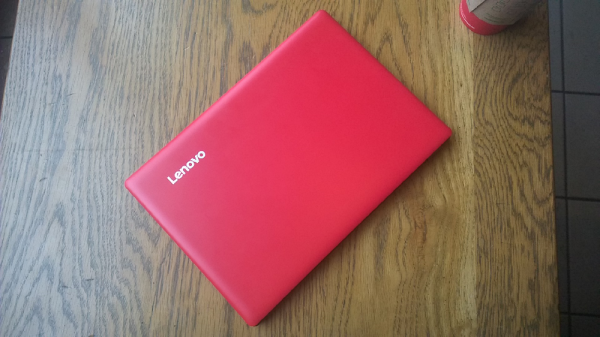 The Lenovo IdeaPad 100S is more appliance or smartphone than computer. That's not a dig. I wish more devices were this way. I really wish it had just a bit more RAM to make multitasking and loading web pages a bit less painful for users who are buying this as maybe a second computer. As an only computer, I think the IdeaPad 100S addresses an underserved market for Windows well.
Some people just want to write emails and browse YouTube for hours on end without having to find a charger. The IdeaPad 100S delivers on that. It's definitely a great machine for casual web surfers and folks who need the occasional productivity app like Word. Certainly, it's a better buy than competing Chromebooks with fewer apps.
Advertisement