While many people capture and edit photos on their smartphones, a growing number of users seem to prefer taking photos at events with their tablets. This allows them to quickly edit them before sending them off to friends and family. While Windows users could simply open typical photo editing tools like Photoshop Elements, devices that run Windows RT, like Microsoft's Surface 2 and Surface RT tablets, can't install applications to the Desktop environment.
Here is how to edit photos in Windows 8.1 using the Photo editing tool included with every Microsoft Surface and device running Windows 8.1.
Go to the Start Screen by taping the Windows Key on your device. On laptops and desktops, the Windows Key is the button with the Windows logo on your keyboard.
Open the Photo app by tapping or click on the Live Tile that represents the Photos app on the Start Screen. In our example, it's the Live Tile to the far right and bottom that showcases a lake and a pair of jeans colored in blue.
Right click or tap on the picture you would like to edit. If the photo is being stored in SkyDrive, click or tap on the Pictures library drop down menu on the top left then right-click or tap on the picture you wish to edit.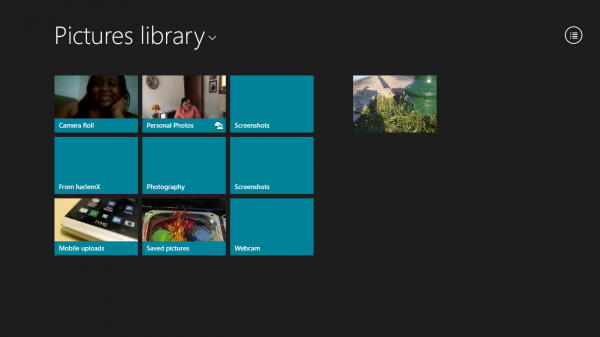 Once in the photo, right-click on the photo again or swipe from the button to the top of the screen to reveal the app bar.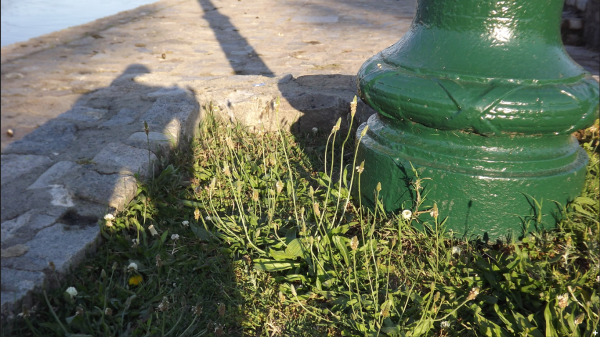 Click or tap Edit. It's the button on the right bottom area of the app bar labeled Edit.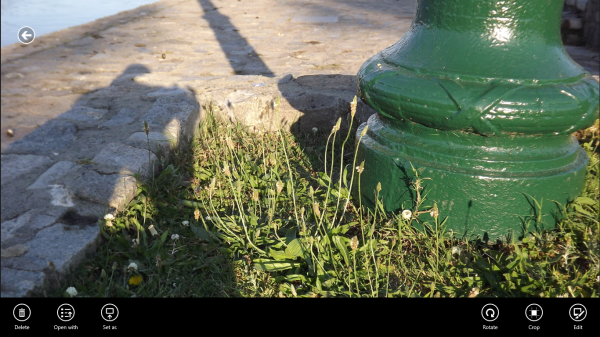 Click or tap Basic Edits to crop or retouch photos.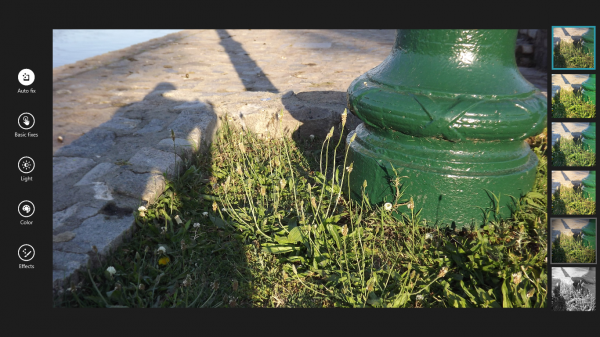 After you've finished editing, right-click or swipe up from the bottom of the screen to reveal the app bar. Then tap or click  Update Original to save the photo, or Save as Copy to save the photo as a separate photo.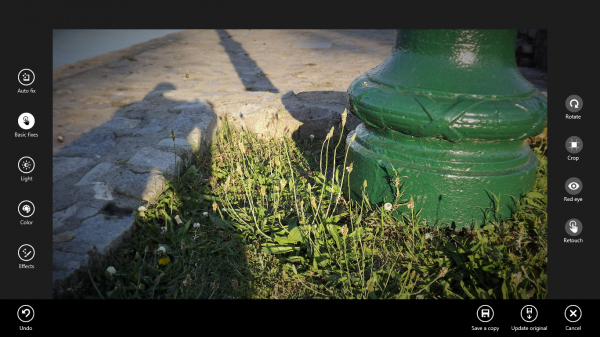 You've successfully edited a photo using the built-in Photos application in Windows 8.1. It's important to remember that some photos may take a bit longer to load in the Photos application if they are stored on SkyDrive. The Photos app can import photos directly from most cameras, however it doesn't allow users to directly edit and save RAW images captured by a high-end camera.
Advertisement