The Dell Latitude E Family of laptops includes a number of sizes and features with the latest Intel 3rd Generation processors.
This week Dell announced new Dell Latitude E 6000 series notebooks and new Dell Latitude E 5000 series notebooks, as well as a the rugged Latitude ATG notebook.
These new business notebooks from Dell offer updates to some of our favorite business notebooks like the Latitude E6520.
Check out the video overview of the new Dell Latitude E6000 notebooks to see what's new for 2012.
The new Dell Latitude E Family of notebooks includes the following models;
Latitude E6430s
Latitude E6230
Latitude E6330
Latitude E6430
Latitude E6530
Latitude E6430 ATG
Latitude E5430
Latitude E5530
The new Latitude E6430s uses a 14 inch display, but keeps the form factor of a 13.3-inch notebook, something that is becoming more common. This is a nice feature for travelers and business users who want a larger display without sacrificing portability.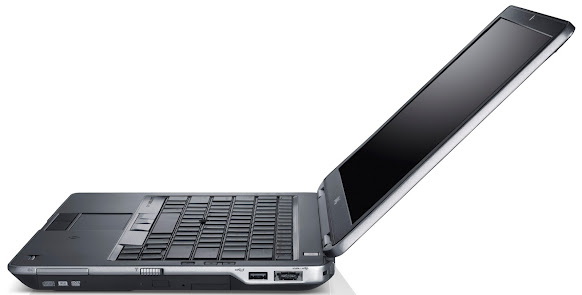 The Latitude E6230, E6330, E6430, and E6530 notebooks range from 12.5″ displays to 15.6″ with high performance antennas and new mobiel broadband options including 4G LTE.
Here are a number of features and options found in the new Dell Latitude E Family of notebooks
Third Generation Intel Core (Ivy Bridge) processor options and high-bandwidth DDR3 memory and Intel HD or NVIDIA graphics.
Nearly 33 hours of battery life, 3-year battery and E-Family Battery Slice options, and ExpressCharge for 80% recharge in an hour.
Intel vPro systems management iAMT 8.x with Dell's remote BIOS management and Dell's remote hard drive wipe.
Upgrade or service key components conveniently via a single access door and now with fewer screws for Latitude.
One common dock, AC adapter and accessories for typically up to 5 generations
15+ months stable lifecycle and 60 to 90 days transition period
The new Dell Latitude E5430 and E5530 notebooks offer a budget friendly price point and include Intel VPro management.  Check out the Dell Latitude E5 Series notebooks in the video below.
Users who work in harsh environments should look to the ruggedized Latitude E6430 ATG. This notebook can handle extreme temperatures, vibration, dust and high altitudes and comes with the option for a carrying handle.
Check out this overview of the Dell Latitude notebook line up to see what's new.
Stay tuned for pricing and availability of the Dell Latitude E Family of business notebooks.
Dell Latitude E Family 2012 Update Gallery
Advertisement