One of the drawbacks of the ultrabook category is the lack of robust power under the hood. Since these notebooks are meant to be super slim they feature ultra low voltage processors to keep them from getting too hot. That also results in lower performance than non-ULV chips.
Intel's ULV chips have come a long way in the past couple of years and made it possible for ultrabooks to deliver performance beyond good enough for mainstream users.
However, those of us who want a really portable machine that can also kick butt when it comes to processing video and images or maybe even playing a game or two have to look beyond ultra at the moment.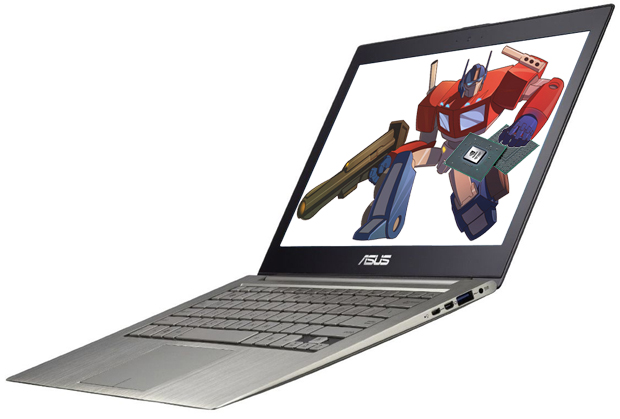 That won't true for much longer. According to Fudzilla, Nvidia's Kepler class of GPUs will be in some of the second generation ultrabooks.
This means users will get the benefit of a discrete graphics card but won't have to sacrifice long battery life. This new class of GPUs will come with Optimus technology, which switches between integrated and discrete graphics automatically when needed.
Fudzilla's sources say that Acer and ASUS will be in on this deliciousness, and Liliputing points out that the IdeaPad U410, coming in May, is supposed to have GMA 610 graphics.
If this does happen, ultrabooks will get a nice boost in performance. It's not likely to be so great that you'll be zooming through Batman: Arkham City at 100fps. However, if you're a mobile professional who does some graphics work, it may mean the difference between going with an ultrabook or going with a heavier, bulkier system.
The Kepler class of chips will begin shipping in April, so we won't see ultrabooks with switchable graphics until the spring or summer.
Advertisement