Gateway
has updated their 
NV entertainment series of notebooks
, offering what they bill as "everyday HD entertainment and seemless social networking" with a shortcut key to open your favorite site like Facebook, Flickr or YouTube. The 15.6-inch HD display features a widescreen backlit LED with 1366×768 resolution. The laptop's patterned lid comes with either a geometric design or a wave pattern on the matte chassis lid. The palm rest has a matching pattern. The computer comes in two colors, white or black.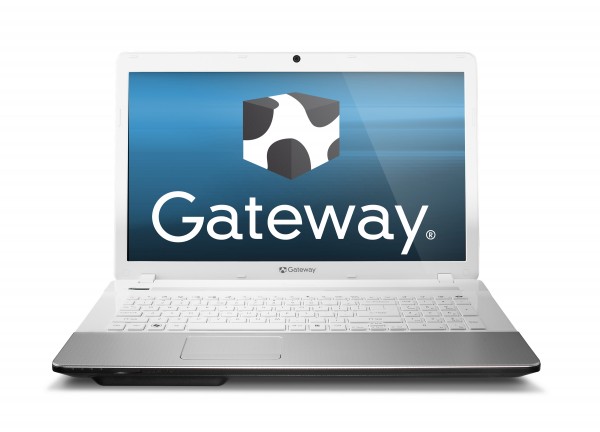 Intel and AMD Options
Both Intel and AMD chipsets and processors are available. The NV57S has a second gen Intel Core iX processor and Intel HD Graphics 3000 with 128MB of dedicated memory. The NV55S includes the AMD A-Series processor which provides a balance between performance and long battery life.
USB 3.0 Charges While Mobile Devices
The upgrade to USB 3.0 provides faster performance. Gateway tells us that a 25GB HD video will transfer in a little more than a minute.
In addition to speed, the USB 3.0 port will also provide enough power to charge a mobile device even if the computer is asleep, hibernating or turned off but plugged into AC power. In addition there are extra USB 2.0 ports.
Entertainment Features
The Gateway NV Series notebooks are made not only for every day productivity tasks, but entertainment and multimedia functions as well. For example, a user can connect the computer to an HDTV or projector to watch movies with an HDMI output.
There are media card readers to import photos and video from a camera. And the Intel or AMD processors and graphics will support video editing, photo editing, and online video viewing.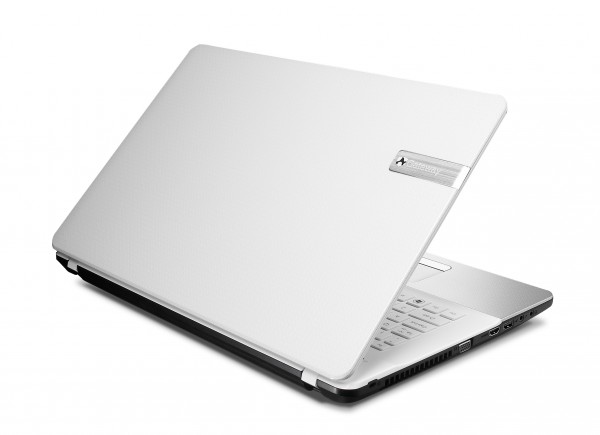 Social Networking
Gateway is trying to cash in on the popularity of social networking sites like Facebook, Flickr and YouTube with a special shortcut key. Press the social networking button and an app is launched which lets the user update their site. You can post feed updates, pictures, video and enjoy updates from others.
Other Specs
The NV series provides 802.11 b/g/n wireless networking. It has an integrated 1.3MP HD webcam for chatting online via Skype or other video chat services. The battery life is a moderate 4 hours. That means you will likely get only about 3 hours, if our past experience of seeing only about 75% of rated battery life in actual use holds up.
We looked at the Gateway NV55S02u specs online, which is available direct from Gateway for $529. Here is what you get:
AMD Quad-core A6-3400M Accelerated 1.4GHz processor with TurboCore Technology
AMD A60M Fusion Chipset
15.6″ display with 1366×768 resolution
6GB of DDR3 Ram
640 GB 5400rpm hard drive
802.11b/g/n wi-fi
8X DVD-Super Multi Double Layer disc drive
6-cell battery with up to 4 hours of life
Social Networking key and a full size keyboard with dedicated number pad
1xUSB 3.0, 3xUSB 2.0, VGA, HDMI
Flash card reader
Gigabit Ethernet LAN port
High Def audio with mic and headphone/speaker/line-out jacks
1.3MP webcam
3.43″H x 17.08″W x 12.8″D weighing 5.7lbs

The Gateway NV57S will be available for $20 more. Here are the differences:
Intel Core i3-33oM 2.1GHz processor instead of AMD
Intel HM56 Express Chipset
Intel HD Graphics 3000 with 128MB of dedicated system memory
Everything else is the same as the NV55S.
Gateway Special Features
For backing up, Gateway includes their MyBackup tool. It can be used to protect a user's personal files at the press of a single button. Other software included:
Windows Home 7
Nook for PC
Adobe Flash Player 10.1
Adobe Reader
WildTangent Demo Games
Skype
Norton Online Backup
Microsoft Office 2010 Trial
NVIDIA Optimus Available in Canada
Instead of Intel or AMD graphics, some "select models" will be available in Canada with NVIDIA's Optimus technology. This switches on the fly between dedicated memory for higher performance, and lower powered integrated memory when less power is needed. The NVIDIA GeForce GT and Intel HD graphics chips will be used on these systems. This saves battery life when the machine is doing less intensive tasks like document editing or web surfing.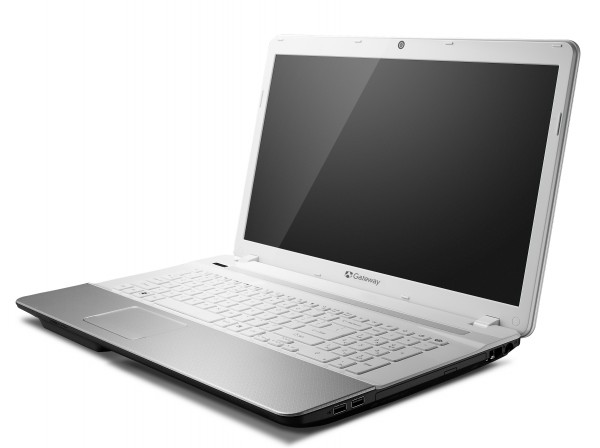 Pricing and Availability
These models will be available now at US retailers for a starting price of $529.99 US. The models in Canada are available now for $499 Canadian. The NV55S is already listed on their site. The NV57 is not up yet.
Advertisement