Panasonic has done it again, delivering a new Panasonic Toughbook 31 rugged notebook that can handle shock, vibration, water and more all so that demanding professionals can get to work with the right tools.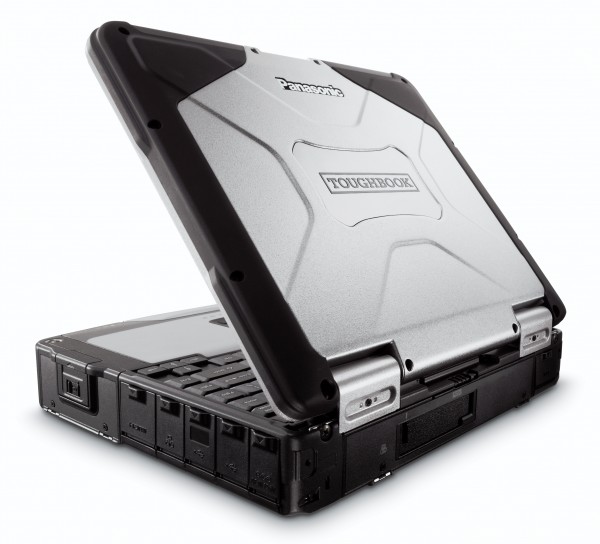 The updated Toughbook 31 gains the latest 2nd Gen Intel Core i3 and Core i5 processors higher RAM and hard drive capacities, ATI Radeon HD 6750 GPU options as well as a brighter screen which is easier to read in sunlight. The new Toughbook 31 also packs in the ability to last 20 hours with a media bay battery.
The Toughbook 31 has a 13.1" touchscreen display which is rated for 1200 nit brightness all the way down to 2 nits. This huge range of brightness is important for use in bright sun as well as the ability to use the display without exposing yourself at night, which Panasonic notes is important for military and public safety uses. There is a stylus tucked into the handle, allowing for better touch input.
Toughbook 31 Standout Features
Meets 19 MIL-STD 810G ratings for shock, drop, vibration, extreme temperature and high altitude.
Protection from Water and Dust – IP65 Rating for exposure to dust and water.
High Vibration Environments – Tested for use in high vibration environments.
Panasonic CircuLumin Screen Technology – Allows for brightness up to 1200 nit or down to 2 nit.
Security Options – Smart Card and Fingerprint reader options
3G and 4G Connectivity – Connectivity on AT&T, Sprint and Verizon Wireless (4G arriving later this year)
The Toughbook 31 is able to handle quite a bit of abuse. In the video below, you can see the previous generation Toughbook 31 go for a ride behind an ATV on a dirt track in Japan.
The Panasonic Toughbook 31 will be available in June, starting at $3,299.
Panasonic Toughbook 31 Gallery
Advertisement