Just in time for Earth Day, PEGA, is announcing a new biodegradable computer case. The paper-based case was displayed at the Milan furniture fair and is just a prototype for now, but it does offer a biodegradable notebook casing made out or recycled paper.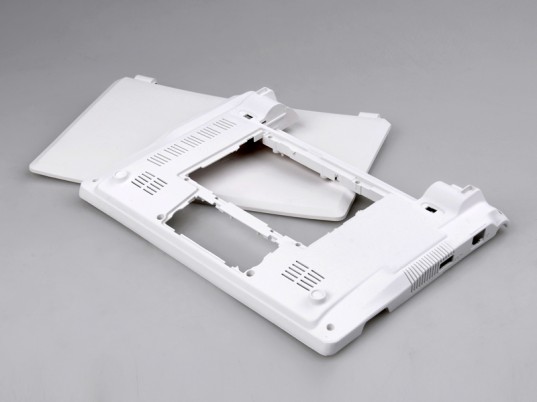 The biodegradable computer case can be injection molded just like the ABS that is used in many applications for notebook parts and casing. The use of a polypropylene alloy allows the earth friendly material to be used in numerous applications including cases and the smaller parts within notebooks and consumer electronics.
You can't purchase a biodegradable computer yet, but we are seeing a push for greener electronics which could spur some manufacturers to adopt the new technology. The Samsung Replenish is a new "green" phone coming to Sprint and Virgin Mobile which uses recycled plastic in the construction, but no recycled paper.
We probably won't see a biodegradable notebook case coming to market right away, but we do hope to see this type of green tech make its way into more devices.
Via Liliputing
Advertisement