We've seen super small notebooks like the Sony VAIO P before, but this new concept Fujitsu X2 aims to offer a VAIO P size, but unfold to offer more productivity and more screen real estate. The Fujitsu LifeBook X2 is just a concept right now, but offers a new take on portability and thanks to nifty folding a full mousepad.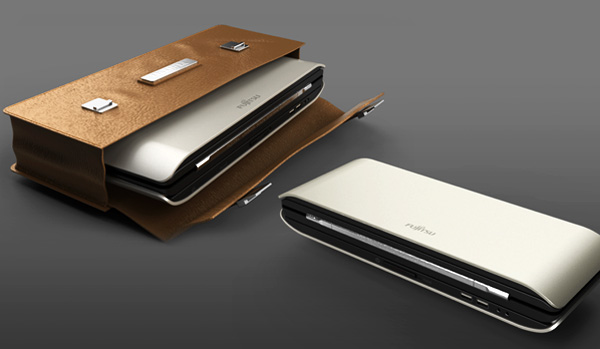 As you can see, the LifeBook X2 concept is pretty small, but can unfold to deliver wither a super small notebook shown below, or unfold and snap into place to deliver a full size notebook experience.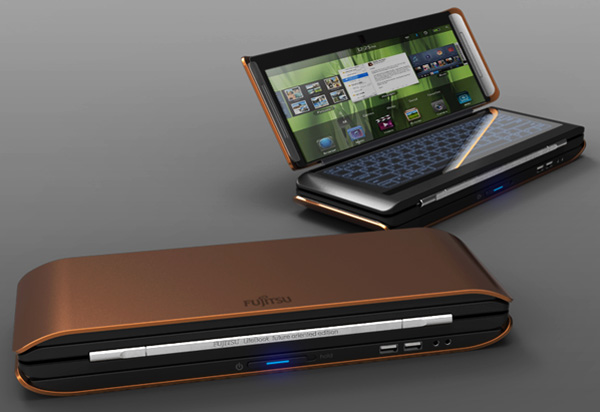 There is a small seam in the display that comes from having a dual display that snaps together, but the concept could come together nicely if Fujitsu would pursue it.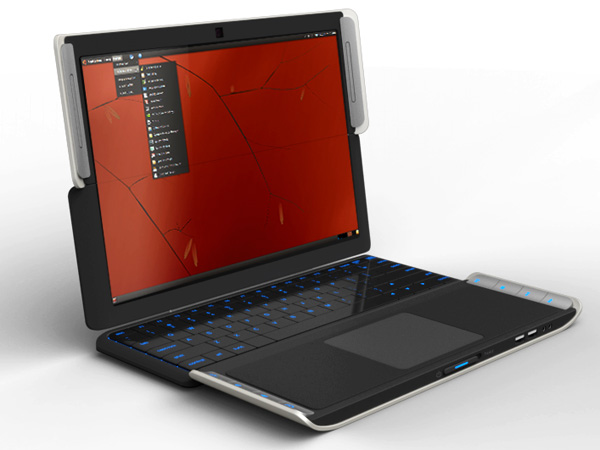 What do you think? Would you go for something that isn't as wide as a standard notebook, if it was a bit thicker? Or do you prefer a standard ultraslim notebook design.
Advertisement