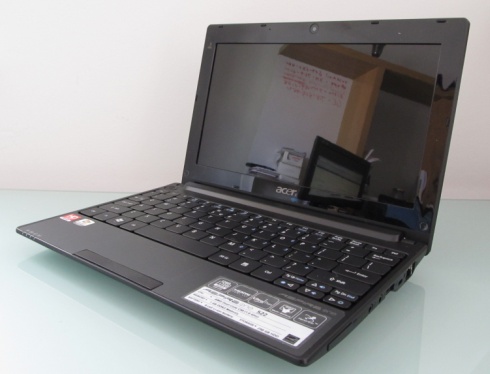 Acer notebooks are about to get more expensive due to shortages and infrastructure issues in Japan due to the earthquake and Tsunami. Scott Lin, president for Taiwan operations at Acer, told the Taipei Times that Acer was likely to run short on supply this summer, leading to higher prices on Acer notebooks.
The shortage of components isn't expected to hit until June, but the problem has been compounded by an increase in demand from shoppers who don't want to be left without a notebook. Lin told the Times that, "Even though some Japanese facilities have resumed production to a certain extent, they might not be able to fully cope with demand."
We first warned consumers of shortage in the supply of notebooks in March, but we were hopeful that manufacturers would be able to keep enough notebook sin the supply chain to avoid price hikes. Unfortunately, that doesn't appear to be the case, and shoppers looking for a new notebook would be well advised to start looking now.
With the recent release of many new 2nd Generation Intel Core i3 notebooks, the latest technology is finally available for consumers to purchase at prices that are in line with what we have seen in the past. It is likely that the shortage will spread to other manufacturers as their supplies run short and the demand for notebook components like LCD displays and batteries increases, driving up prices.
Advertisement