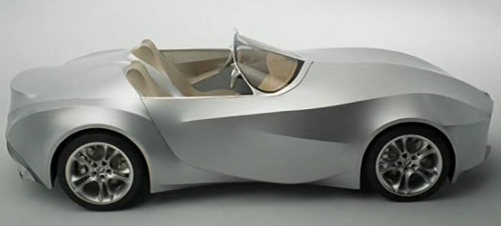 Samsung notebooks, laptops and phones will soon be a little bit sexier thanks to the influence of a former BMW head designer that is working with the South Korean company. Chris Bangle, a former head designer for BMW who is responsible for the look of many current BMWs and several beautiful BMW concept cars including the BMW Gina Concept.
What this news means is that if you thought the Samsung 9 Series notebooks looked beautiful, you're in for more of the same. The Samsung 9 Series is an ultraportable notebook which is one of the first notebooks to really compete with the MacBook Air on the looks side.
Industrial design is becoming a bigger part of consumer notebooks. Apple has long been known for the style and design of the MacBook Pro and MacBook Air notebooks and their consumer iPad and iPhone devices. Johnny Ive, the senior director of industrial design at Apple is well known for his contributions to the iconic look of Apple products.
With the hiring of Chris Bangle by Samsung, we can expect to see some beautiful and elegant notebooks coming down the road. We expect the influence to be more understated than the Ferrari and [amazon_link id="B0041UHS6Y" target="_blank" ]Lamborghini[/amazon_link] notebooks and netbooks which can be found from Acer and Asus. Instead of bearing a BMW logo, look for cleaner lines and a more beautiful design that is influenced by more than the plastic on hand.
Samsung isn't the only company that is paying more attention to the design of notebooks. HP has recently focused on the materials that go into the Pavilion notebook line, delivering a metal finish and a more refined design. We expect to see additional manufacturers taking note of the desire to have notebooks that look good and as a result deliver more eye catching notebooks and netbooks.
Advertisement