Announced at CES 2011, the Asus Slider is a dual core tablet computer that can be used as a slate or users can slide it open to reveal a keyboard, addressing one of the complaints some users have with the iPad. The Asus Slider has a 10.1″ display and is powered by a dual core NVIDIA Tegra 2 processor which powers Android 3.0 HoneyComb.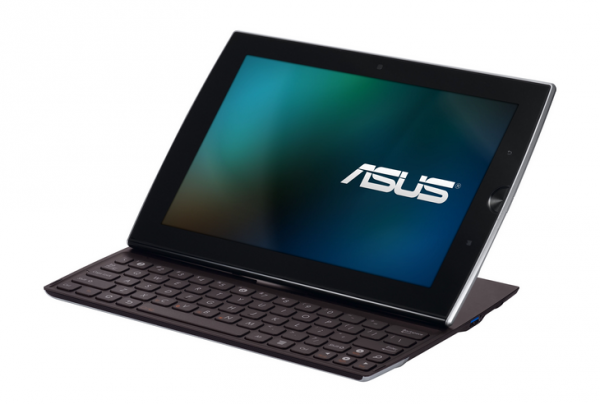 Asus has been showing off the sliding tablet at CeBIT in Germany this week and we are starting to see a collection of hands on reviews and accounts coming in from users who are now getting more time to play with the device and a more polished HoneyComb experience.
The first Asus Slider Hands on comes from Tablet-Blog.de who shares the following video of the Asus slider from CeBIT 2011.
Electric Pig also provides an account of the Hands on experience with the Asus Eee Pad Slider running HoneyComb at CeBIT with the following findings and plenty of pictures of the Slider.
"Sadly though, we're not quite so keen on said QWERTY – it's not just that using a keyboard without a wrist rest of any form is a weird sensation. The buttons on the Asus Eee Pad Slider are unnecessarily small, and mechanism now feels spindly and rickety – a step back from January, curiously."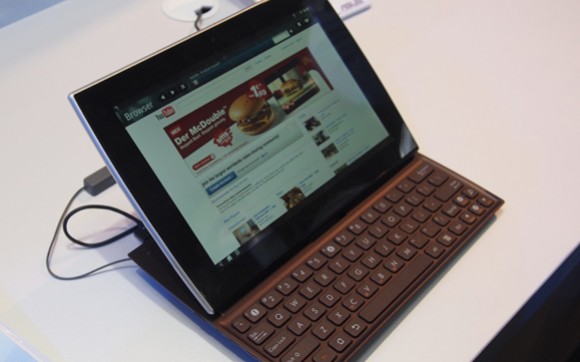 Via Electric Pig
It's also worth looking back to CES 2011 where jkkmobile has a nice look at the Asus Slider, including a close up of the keyboard to show you might be typing on come May.
Asus Slider Price and Availability: Expect to see the Asus Eee Pad Slider arrive in May for $500 to $800.
Asus Slider Specs:
10.1″ 1280 x800 resolution display
NVIDIA Tegra 2 dual core processor
1GB RAM
5MP rear facing camera
1.3MP front facing camera
Bluetooth 2.1
Wireless N
Mini HDMI
MicroSD slot
USB 2.o
Android 3.0 HoneyComb
full keyboard (slide out)
Optional 3G
Advertisement