In order to get the most out of a relationship you need to put some work into it, and while you may be busy celebrating Valentine's Day, you should take some time on National Clean out your Computer Day which falls on February 14th this year. While you may want to hold off until tomorrow, here are a collection of ways you can clean out your computer to keep it running in tip top shape.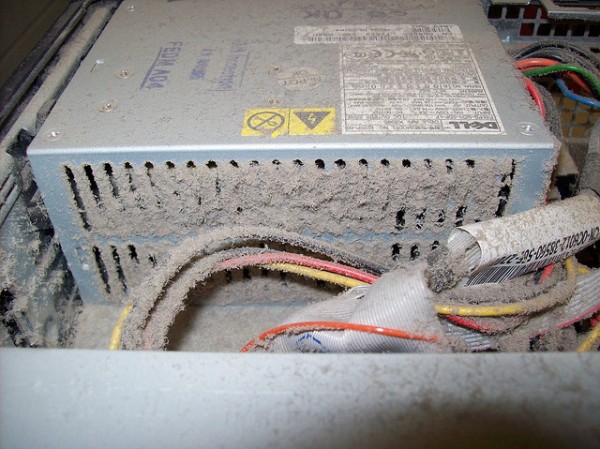 Several of the ways to clean out your PC can be done for free with programs and guides we mention below, and others can be done using the popular System Mechanic 10, which is available for $25 (50% off) right now and may be a quicker way to clean out your PC for some users. Whichever method you use, if you put a little effort into rekindling the love with your computer it will pay off everytime you use it the rest of the year.
Why should you clean out your computer? Easy. It will make it easier to use and simplify finding the stuff you need. According to numerous surveys messy computers lead to stress, disorganization and lost time. They even contribute to the fact that 62% of U.S. adults have admitted to yelling and cursing at their computers due to slow response times! Stop the insanity, and rekindle the romance with your computer using these tips.
Clean up old documents: To start, lets clean out your old files that are taking up precious hard drive space on your system. To start, click on Start and type Disk Cleanup. Hit Enter.  If prompted, choose the hard drive you want to clean up and then put check marks next to the files you want to clean up. When you are ready, click OK, then choose "Delete Files". See the image below.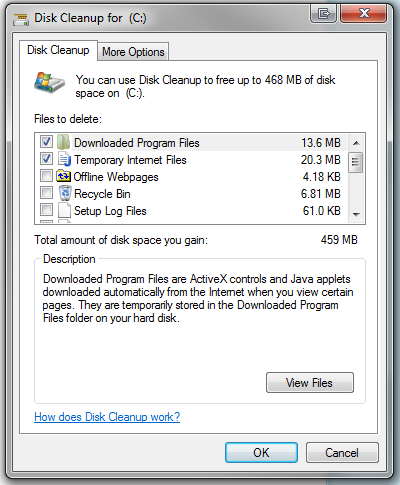 Alternately, you can use System Mechanic's "Remove Junk Files", "Remove Internet Debris" or "Find Duplicate Files" tools to perform similar steps.
If you want to find large files that are taking up space, use the free TreeSize program that will help you find large folders and files of data.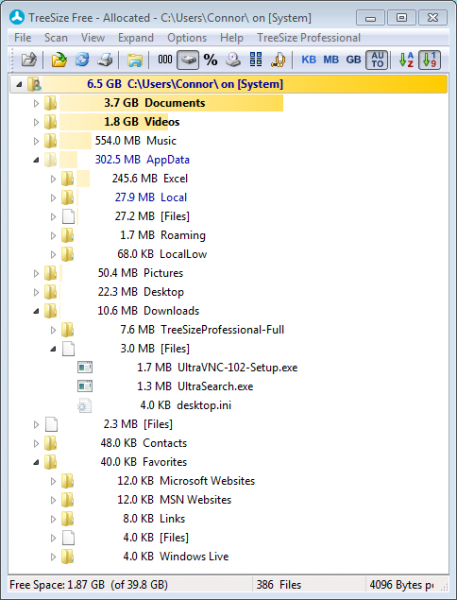 Clean out your history: Another place to look is your browsing history. You can clean up your browsing history to free up some space on your computer. Here's how to clear your web browsing history in Internet Explorer, Chrome, FireFox, Safari and Opera.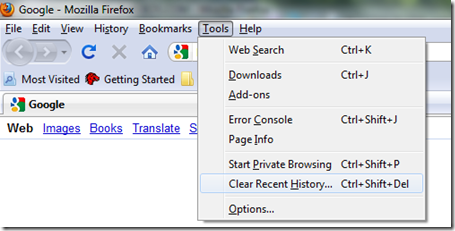 Uninstall Unused Applications: Today's also a great time to clean out unused computer programs which take up plenty of space on your computer. To start, click on Start -> Control Panel -> Uninstall Programs and look for programs you don't use.
Clean up your registry: Cleaning your registry can be tricky if you don't know what you're doing which is why we recommend using a trustworthy tool like System Mechanic to repair and clean up any registry issues or errors.
Clean up your startup: Loading up a bunch of programs at Startup can really slow your computer down and prevent you from getting to work or play faster. System Mechanic has an Optimize Windows Startup tool to clean up your startup, or you can follow our directions to stop unwanted programs from starting up.
Clean out your actual computer: This is also a great time to spray out the vents and keyboard on your laptop with a can of spray air. If it's been a really long time, you may even want to open the case with a screwdriver and spray it out to keep things running cool.
If you're looking for more, be sure to check out iolo's top ten tips for cleaning out your computer.
Photo via Wm Chamberlain
Advertisement