CES is full of notebook accessories, but after looking through the crowd we found that the new, and improved, Novatel MiFi 4G versions not only brings faster speeds on Verizon and Sprint, but also many improvements to the user experience. All of these improvements come together to deliver a great device to consumers which is why we chose the Novatel MiFi 4G Mobile hotspots as the Best Notebook Accessory of CES 2011.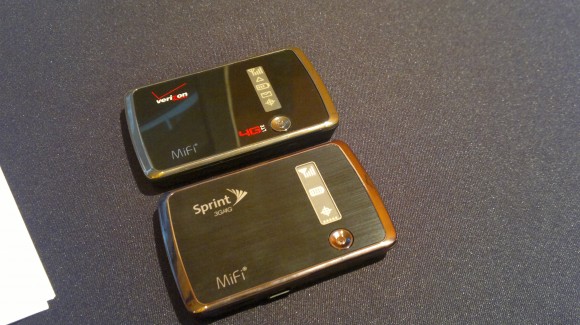 The new MiFi 4G mobile hostpots from Sprint (WiMAX) and Verizon (4G LTE) both run on the faster 4G networks, but that's not all. The new MiFi devices have a new look which includes an eInk notification display that provides the status of your signal, battery life, GPS and more. This is a huge improvement over the previous MiFi 2200 units which essentially alerted you to a low battery with a flashing red LED and then it would turn off.
The features that really seal the deal are part of the MiFi OS which is now available for the first time on Verizon and Sprint MiFi devices. The MiFi OS allows you to manage your MiFi from the web and includes widgets and the apps you need to connect so that you aren't always installing the connection manager on new computers you use.
Another new feature we like is the ability to use your MiFi for WiFi while it is connected to your computer. The earlier MiFi 2200 devices wouldn't provide WiFi while plugged into a computer to charge. This meant you would need to run a connection manager and couldn't connect another device to the MiFi while it recharged. There's also a microSD card reader that allows you to easily share files between connected users which coworkers on the go will really appreciate.
The Novatel Mifi 4G Devices from Sprint and Verizon is Notebooks.com's Choice for Best Notebook Accessory of CES 2011.
Advertisement