Apple's iLife '11 suite of content creation software has been updated. The updates are primarily for GarageBand and iMovie bringing their version numbers to 6.0.1 and 9.0.1 respectively.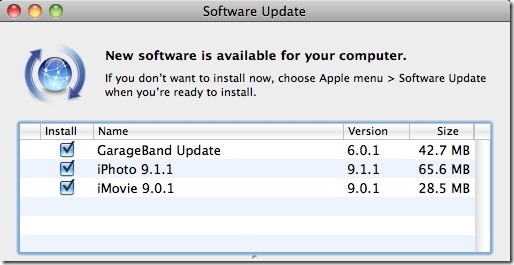 The GarageBand update is 42.7MB and includes the following improvements:
Fixes an issue related to undoing Flex Time edits
Removes occasional latency that can occur on guitar tracks
Restores ability to use the Quantize Note Timing menu for tracks with Groove Matching
The fix for iMovie, which is 28.5MB, has the following improvements:
Fixes an issue where stabilization would not be applied correctly to some video clips from iPhone and iPod touch
Fixes an issue that prevented use of some valid Facebook passwords that contained non-alphanumeric characters
Improves compatibility with some cameras that create content in multiple formats
Improves performance when scrolling the Project Library
The above screen shot was taken on a machine that also required the December update to iPhoto which you can read about on our site.
Advertisement