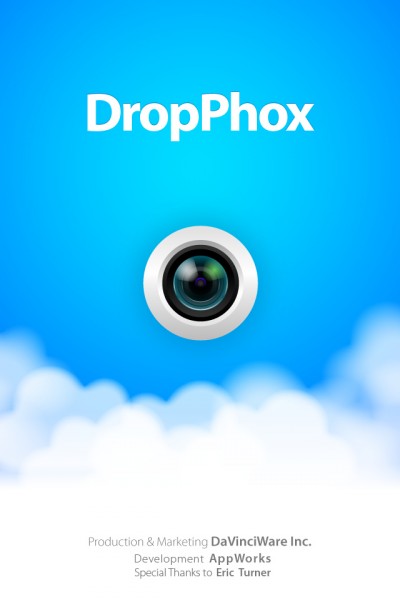 DropPhox is an iOS app that takes a picture and immediately starts to upload it to the user's DropBox storage so long as there is an Internet connection available.
In our tests the app worked well, but not on 3G. The company claims that it will work over 3G, but we had stalls and difficulty. It may just be a slower 3G connection at the time of our test. It does begin uploading the moment it senses that an Internet connection is present. So if you take a picture and the iPhone is offline, the minute it gets a signal it starts to upload so long as DropPhox is running in the background or is active.
Other than that one weakness the app works well. We are users of DropBox so this fit right into our workflow and usage. If you are not already a DropBox user, this will take some adjustment of how you normally work. But DropBox is a great service that we have recommended before.
When the image is captured it immediately starts the upload. If it is the first image it automatically creates a folder called DropPhox and puts the images into that folder. It worked with video as well. The app doesn't shrink the files so you know you are getting the exact same file you would be getting on your iPhone. It only works with iOS 4.0 or later so be sure to check before getting the app to make sure you are updated.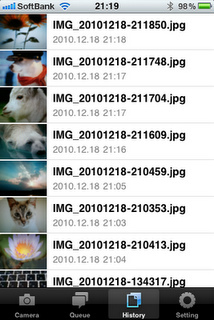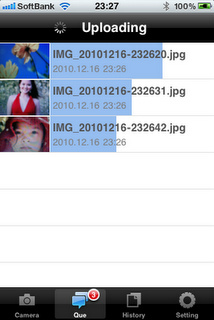 As you can see from the above screen shot on the right it will upload in parallel. So the three images are all actively uploading at the same time using all the bandwidth you have available.
The app is not very expensive at only $1.99 in the app store. For assurance that your photos are instantly saved in the cloud and on all your computers that have DropBox set up, we think it is a good buy.
We do wish they would add the ability to add photos already in the camera roll. Maybe in an update. This would make taking screen shots of apps and uploading them to DropBox so simple. Other apps do this but it would be nice to replace them with this simple and effective app. Also the ability to customize which folder is used for uploads on DropBox would be nice.
Advertisement