Great news for eBook readers who want to be able to read their Kindle books on the web. Today at the Google Chrome event where the Chrome Web Store was launched Amazon announced Amazon Kindle for the Web — a way to read your Kindle books on the web.
Amazon Kindle for the Web is an HTML 5 app that uses no plugins and has access to all of your Kindle books and presents a similar layout as you are used to and also in a "flow setting" which provides an easy to navigate coverflow-style interface.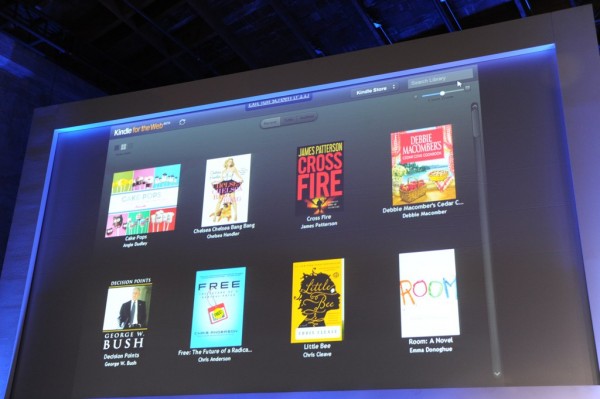 You can also see information that is pulled in from sites like Shelfari and other Amazon web resources to help you figure out which books you want to buy.
As you dive into the reading experience the browser fades to the back and you can get into the reading. Kindle for the Web has a plethora of controls and settings to allow users to choose alignment and other details for a customizable reading experience.
Amazon also announced that if you have your own website you can create a bookstore with these new tools to sell books you like or that relate to your blog.
Amazon Kindle for the Web will launch in 2011 as a free app for users to read Kindle books. For more details about today's announcements, check out our coverage of Chrome OS and the Google Netbook.
Advertisement