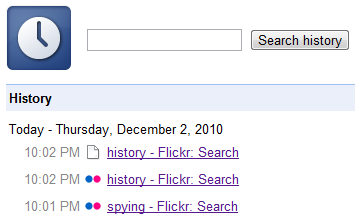 A new report issued by the University of California San Diego found that a collection of popular websites such as PerezHilton and YouPorn have been using a bug to look at the websites that their visitors had previously viewed. The report found that the bug was in use at 485 websites, a portion of which were keeping the data or using it to target advertising.
The problem lies in the way some browsers like Internet Explorer change the color of links to websites you have already visited. For example, if you have already visited our sister site GottaBeMobile.com this link will likely appear some color of purple.
Sites like YouPorn took advantage of this change to see what other porn sites visitors had been to!
If you want to make sure that your browsing history isn't stolen by the next website you visit, you should make sure you are using Chrome, Safari or the most recent version of FireFox. If you use Internet Explorer you need to be sure to enable InPrivate browsing before you start browsing. These steps are simple, and will provide protection, but as Switched and the researchers point out, this flaw shows how much we need a set of privacy policies and the technology to give users simple control over their browsing data.
Advertisement