If you are concerned about your privacy then Tor is great solution for protecting your identity and hiding your IP address. Tor is a free piece of software and an open network that helps you to hide your IP address.
Tor works with many applications, including web browsers, instant messaging clients, remote login, and other applications based on TCP protocols. Tor is available for Windows, Mac and Linux. If you don't want to install software, check out how to get started with a web proxy.
Tor also comes in a bundle for Window and Mac operating system; so you don't have to worry about configuring TOR with proxy information. The Tor bundle for Windows comes with a Vidalia (a GUI for tor), Torbutton ( a plugin for Mozilla Firefox) and Polipo (web proxy) packaged into one bundle. This collection of tools are pre-configured to work together as soon as you start Vidalia after installation. Please visit Torproject for more information and to download the Vidalia bundle.
How to install and configure Tor on Windows:
Step 1:  Download Vidalia bundle for windows operating system from the Torproject site.
Step 2: Double click on the installation file and start installation.
Step 3: Select the installation language and click on OK.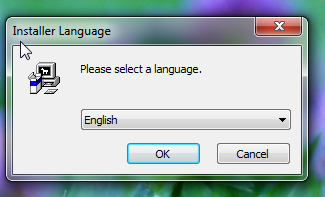 Step 4: Vidalia bundle setup wizard window will popup, click the next button.
Step 5: Choose the component from Vidalia bundle which you want to install; If you don't know what you want, then the default settings are fine. Click next.
Step 6: Select the install location.
Step 7: While installing Vidalia the Torbutton add-on will also install on Mozilla Firefox.
Step 8: Once Torbutton is successfully installed on Mozilla Firefox you will have to restart Firefox and the Torbutton add-on will appear on Mozilla Firefox bottom right corner.

Step 9: Click the Finish button once installation is complete.
Step 10: Once the Vidalia installation is successful. Vidalia GUI will automatically start.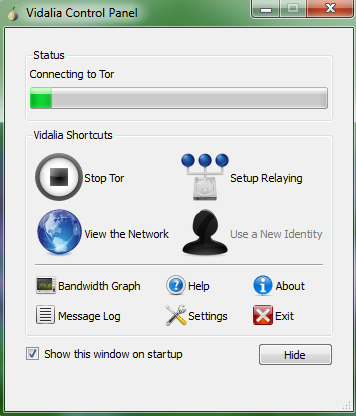 Step 11: Vidalia GUI will show you whether you are connected to TOR network or not.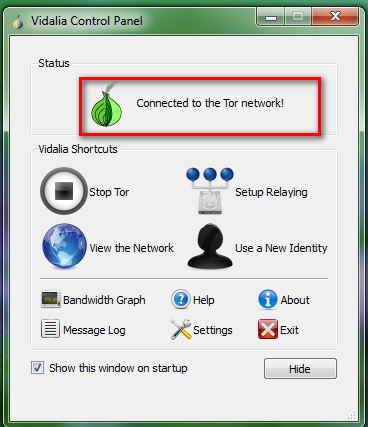 Step 12: You can stop Tor network by clicking on stop Tor.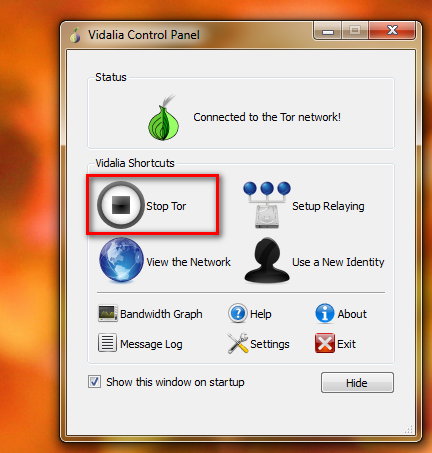 Step 13: Make sure Tor is working. Below screen shot show when Tor is disabled on Firefox.
Step 14: Enabled the Tor by clicking on Torbutton on bottom right corner of Firefox.
Step 15: Now go to Google and you can see in below screen shot that your Google page was changed. You can see that Tor is working and now you have hidden your IP address successfully.
Advertisement