By default, the Windows 7 Taskbar is situated at the bottom of the screen, but if you would prefer to have it at the side or the top of the screen, you can do that too.
Click Start, type: Taskbar

The hit Enter on your Keyboard

This will open the Taskbar and Start Menu Properties window.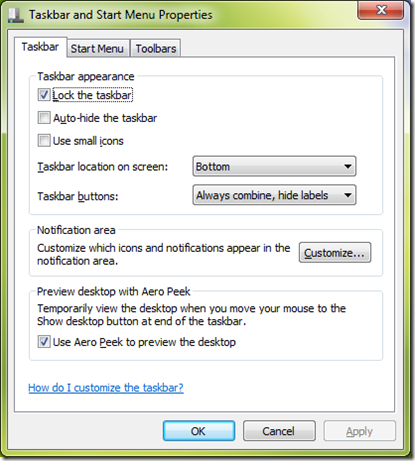 Click in the Taskbar location on screen: list box

Select the position you want, the click Apply and OK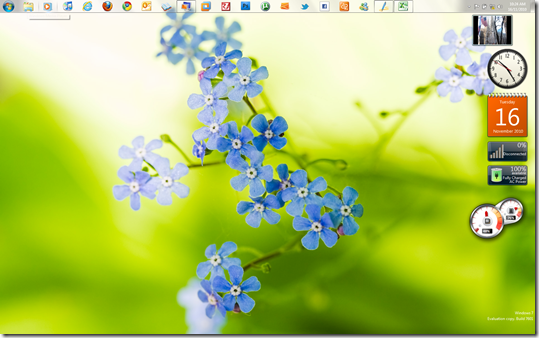 An even quicker way to reposition the Taskbar is by using the mouse and a drag and drop action. To do this, first you must make sure the Taskbar is unlocked.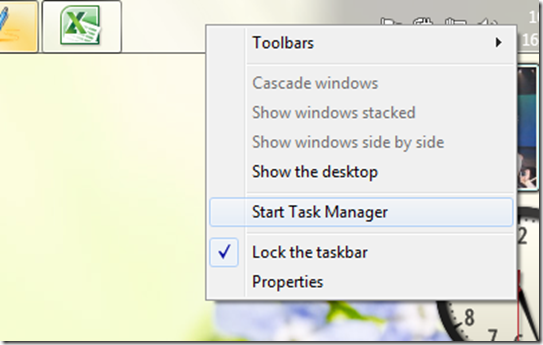 Right click the Taskbar, click the 'Lock the taskbar' menu if its checked. Then using the mouse hold down on an empty point and use the left mouse button the drag to the desired location on screen then release.
Advertisement