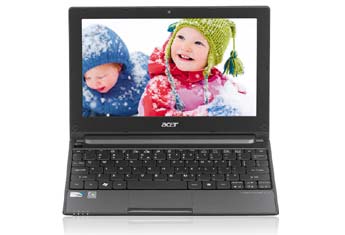 Radio Shack will be selling the Acer Aspire One AOD255 for just $179 on Black Friday. This is a $100 discount off this Acer netbook's everyday price and a good value if you're in the market for a simple, portable machine.
This Acer netbook comes with a 10.1″ display, 1GB of memory (RAM), and a 160GB hard drive. It uses a power efficient Intel Atom processor that is sufficient for basic computing tasks such as Web browsing, email and productivity.
The Acer Aspire One is a good value to begin with, and an excellent value at $179. Unfortunately, it may be difficult to actually buy one at this price on Black Friday as Radio Shack is only guaranteeing one unit per retail location. Black Friday retailers, such as Wal-mart and Best Buy, often limit the quantities of their best deals at each retail location, but the minimums typically range from five to 25 units.
For more inforamtion about Black Friday deals, please visit Notebooks.com's Black Friday laptops page.
Advertisement