Best Buy will be selling the Canon EOS Rebel T2i digital SLR on Black Friday for $799.99, with a single lens and for $999.96 with an additional telephoto lens. The Canon EOS Rebel T2i is a consumer-oriented DSLR that can shoot at up to 18-mexapixel photos and HD videos.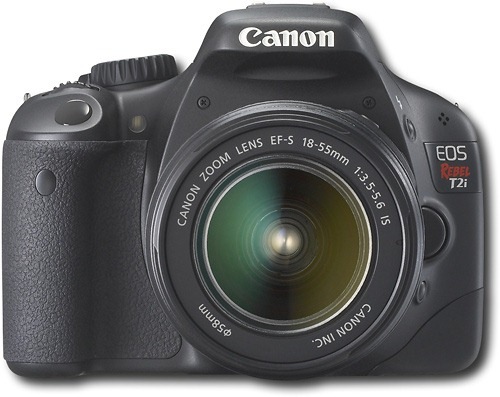 The Canon T2i kit being sold on Black Friday at Best Buy comes with an 18-55mm lens. This camera has an MSRP of $899.99, but is widely available for $849.99, including Amazon.com and Best Buy. At $799.99 it's a good deal, but it's not exactly a doorbuster worth waiting overnight for.
The $999.96 Canon EOS Rebel T2i kit comes with a 55-250mm telephoto zoom lens, 8GB memory card and carrying bag. The most important part of this upgrade kit is the 55-250mm lens, which can be had for $200 on its own any day of the week. We suggest going with the base ($799.99) model as the bundled lens is rather slow and there isn't much of a cash incentive to do go with the more expensive bundle.
You can find more information about Best Buy's Black Friday camera deals here. More information about Best Buy's Black Friday laptop deals can be found here.
Advertisement