Jolicloud is a popular netbook operating system that delivers one of the most user friendly netbook alternatives to Windows we have seen. The company recenlty released Jolicloud 1.0 and back in October had teased about a Jolicloud netbook.
Initially the company only revealed that the netbook would be able to play 720P video with a VGA out and several USB ports. Initial estimates placed the price at under $500.
In an email to Jolicloud users late Thursday the company revealed that the Jolicloud netbook was coming soon and would be powered by a dual-core Intel Atom N550 processor that would be coupled with a 250GB hard drive.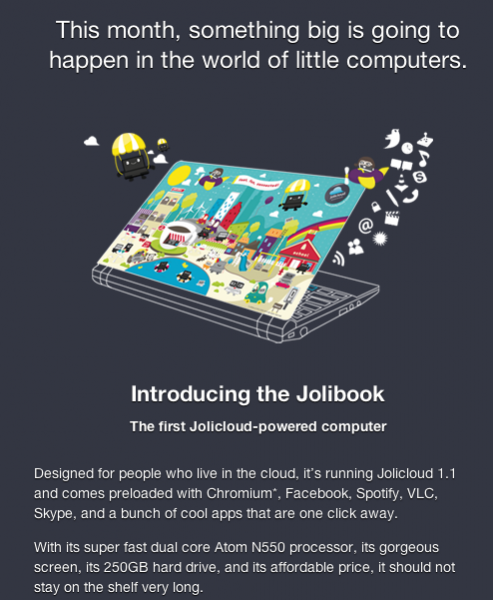 Though there is no new information regarding the price of the Jolicloud netbook, we wouldn't be surprised to see it available for right around $400 given that you can purchase a similarly equipped HP Mini 210 for $429 which includes Windows.
Advertisement