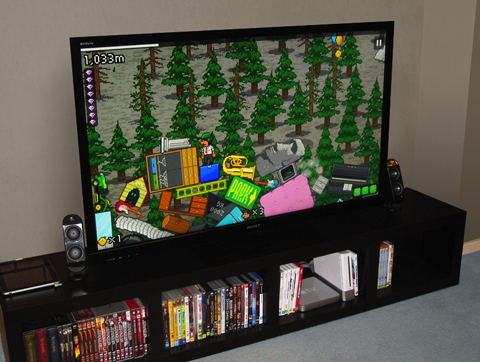 Big Bucket Software's The Incident is an iOS game that puts the user in control of the action on the iPad via an iPhone or iPod Touch. With the app's 1.3 update, the game will turn the iPad into a television console style game.
The game is controlled using either an iPod Touch or an iPhone. The developer says the menus are on the smaller device and the action controlled by it. "It's just like your old gaming console from the 80s only widescreenier," said the developer.
Connecting to the iPad to control a game with smaller iOS devices is nothing new. Early on there was the Scrabble app and a dart game which we showed you as part of our iPhone 4 review series. But this may be the first game that will present the action on your TV when the iPad is connected hooked up to it. The game website says it will connect via the Apple iPad Dock to VGA Adapter and they will eventually test the Apple Component AV Cable.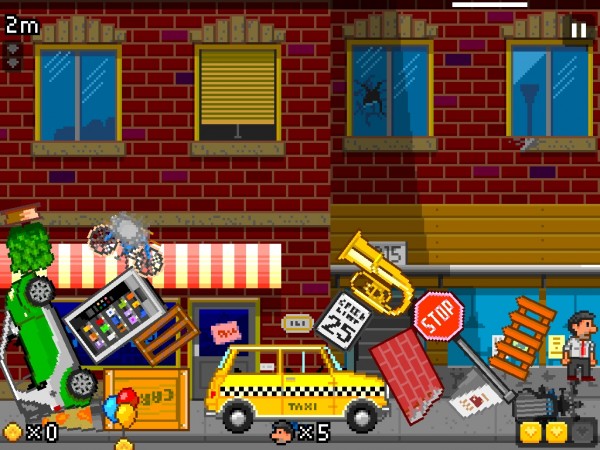 The current version of the app is just $1.99, is a universal app and will be updated to 1.3 for free when it is out of beta. Once the update comes out we will give it a test drive and let you know how it works. The app is definitely 80s style when it comes to graphics as you can see above. The game action is fun. Let's hope that this inspires others to try the same thing.
Here is a video review of the current version:
Advertisement