Kensington announced a new line of laptop locks today that Click onto your computer in one step — much simpler than the line up, hold tight and twist quickly connection of previous laptop locks on the market. The Kensington ClickSafe Keyed Laptop Lock is available in two configurations, standard and dual, which allows uses to secure two devices with the same cable.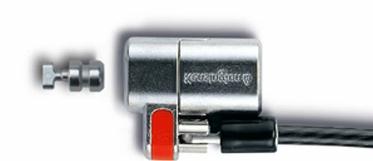 The Kensington ClickSafe Laptop Lock attaches a permanently attached disc that connects to the standard Kensington slot on your laptop. When it comes time to connect your lock, you just click it on instead of trying to figure out the correct alignment of older locks which annoyed and frustrated many users.
Here's a video of the Kensington ClickSafe in action:
The Kensington ClickSafe and the ClickSafe Dual are available for $49.99 and $69.99 respectively and are available at retailers such as Dell and CDW today. For more information on the cost of having a laptop stolen, and lost laptop horror stories, head over to ClickItToKeepIt.com.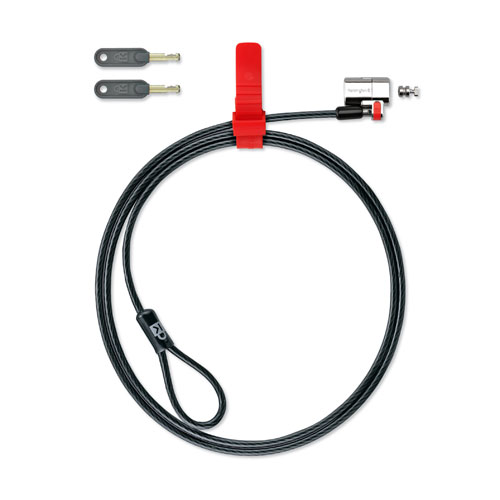 Single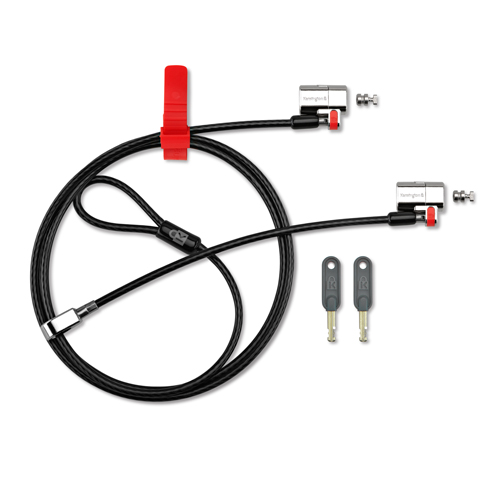 Dual
Advertisement