Today alongside several new notebooks Acer updated the Acer Aspire 5745 and Aspire 7745 Notebooks with Blu-Ray and new graphics technology. The updates include new processor options from Intel and are designed with mobility and multimedia in mind.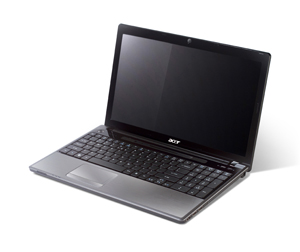 The Acer Aspire 5745 is a 15.6″ notebook with a 1366 x 768 display and a gloss  black cover. The Aspire 5745 has a 500GB hard drive and when purchased with an Intel Core i5 or Core i7 processor will be able to scale to user needs with Intel TurboBoost technology.
The Acer Aspire 7745 is a 17.3″ notebook with a 1600 x 900 resolution and is powered by a fast Intel Core i7 Quad-Core processor with four memory slots that can accommodate up to 16GB of RAM. The Acer Aspire 7745 handles your graphics needs with a discrete ATI Radeon HD 5650 GPU. The Acer Aspire 7745 comes with a 500GB hard drive and the ability to add a second drive for up to 1 TB of local storage.
The updated Acer Aspire 5745 is available today starting at $649.99 and the updated Acer Aspire 7745 will be available today starting at $799.99.
Advertisement