Usually when something is cool and really tiny it is also very expensive , but the new MosKeyto USB drive from LaCie isn't just tiny – get it MosKeyto – Mosquito – it's affordable as well with a 4GB version starting at just $18.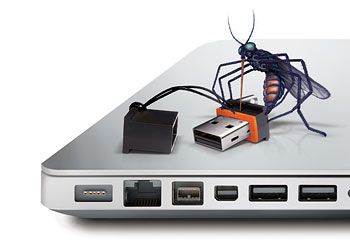 Yes, the new MosKeyto USB drive is really small, 20mm to be exact and only 4mm sticks out after you put it into a USB drive and No, you don't get a terrifyingly large mosquito action figure to attach to your keychain as shown above. The new drive is similar in size tot he RF receivers that you are used to finding in portable notebook mouse systems from Logitech which can in most cases be left in your USB drive during travel without the worry of snapping something off.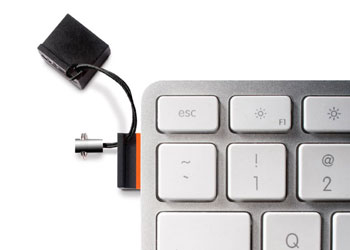 The MosKeyto also comes in an 8GB size for $28 and a 16GB size which has not yet been priced. You can purchase the 4GB or 8GB size starting today. All versions come with 4GB of online storage through wuala and feature a 2 year warranty.
Advertisement