Apple iTunes 10 includes quite a few updates, but the most notable is Ping a new social network focused on music. With over 12 million songs in the iTunes library, Apple's aiming to offer a better way to discover new music and connect with artists.
During a press event today, Steve Jobs said that Ping is a combination of Facebook and Twitter. It allows iTunes users to follow both friends and favorite artists. The news feed shows you all of the music that your friends are downloading or are interested in.
One interesting feature of Ping is the custom top 10 chart. This chart compiles the top songs of all of the people you are following in Ping, showing you what the most popular music is among your friends.
Artist pages include concert information, photos, videos, and links to new music. Ping users can purchase concert tickets within Ping's concert information pages.Currently, there are over 17,000 concert listings.
Privacy is an important issue in social networking. Apple has recognized this and included simple, but powerful, privacy control issues. You can set Ping to allow everyone to follow you, no one to follow you, or choose on a friend by friend basis. Steve Jobs claims that Ping allows you to be "as private or as public as you want." You can also create a Circle of Friends, which allows you to connect with your closest friends and only share information between the group. This also creates a custom top 10 list according to the interests of the friends in the circle.
Ping is available in both Mac and PC versions of iTunes 10. Ping is also built into iOS 4.1 and will be integrated into iTunes on the iPhone and iPod Touch. It will most likely be included in iOS 4.2 for the iPad, which will be released in November.
This will be available via a free download of iTunes 10 from Apple.com.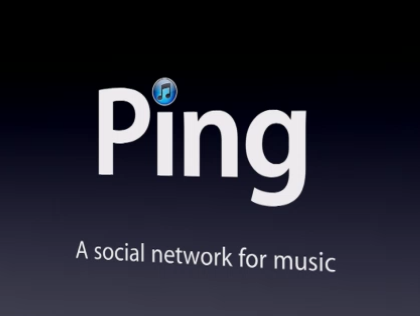 Advertisement